Join us in this prayer group

*****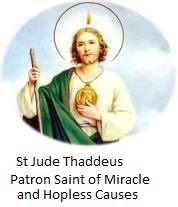 -- This page was put on the web TO Help those in need
We have formed a group of thousands of people
who are willing to pray EVERY day
with and for each other
We get SO many requests to add
we can NOT post all of them quickly
Send your requests ---
they will be added and included on the Request Pages as we have time
IF you have sent a request or Thank You Message
to be included You will get an email from me --
then you must look on the request or Thank You pages to see your request
It can take a while for it to get added
I do not post full names or email addresses any longer
Once on the request or thank you pages
Use the "ctrl" and "f" on your keyboard
and type in your first name
You should be taken to the post
You may have to hit the "find" or "search" option in the box that appears
You will receive an email with the links to the pages your request IS on
Read the THANK YOU PAGE IF you think our efforts do NOT work

First a link to the printable Prayer Page



Print it from the link
or book mark it so it is with you at all times
++++
If you found this page and can help one or more of our members
Please contact me and I will put you in touch
+++++++++
Use the following email to contact us
with your prayer request or to post a Thank You Message for prayers answered or
your offer to help
Add your voice to the thousands of others
- there is strength in numbers
***
Email your prayer request



HERE
prayerpage@yahoo.com
********++++********
THERE ARE now almost a dozen Pages
with requests and Thank You messages
they are updated as I get requests
****
We hope this next few paragraphs
are not offensive to anyone
Remember you came here for help
Don't let my views stop that from happening
I ask you to Pray for Donald Trump
We believe he will move forward and do the things
mentioned in the oath he took
The last president has failed at that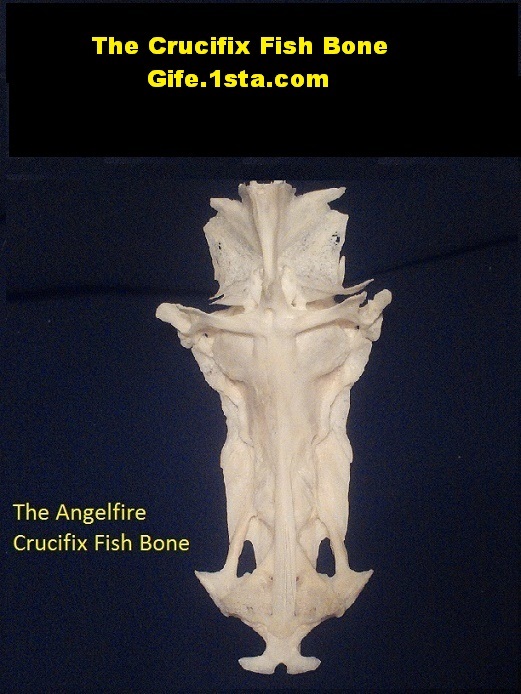 ++++++
IF you have contributed to help
keep this Prayer Group online
your request will usually be posted on our pages within hours
For those not contributing your post will be added as I have time
and I will send you an email when and where it is posted
*********
Here is a request FROM A VERY GOOD friend of this page
for a friends of his and his wife's
it requires immediate attention
From Janet Burrows Virg
My sister, Jeannine Nottu needs all our prayers
as she just went into ICU with some serious bacterial problems.
I am so worried about her.
Thank you, Jan
******
Once again, we in the U.S. are shocked
by the many recent shootings and loss of life.
We need to pray to end these terrible events.
Please ask St Jude to give our Law Enforcement Officers better judgement,
and ask they be protected from those who would kill them.
We besech you to Give our leaders the mindset to help resolve
the gun problem in The U.S.
In light of the terrorist group ISIS 's attacks
in New York - Orlando, San Bernardino California and other locations
we ask all who join our prayer group to
add to your request to St. Jude by asking for an end to the threats and attacks perpetrated by ISIS
and to give our leaders the wisdom to
bring about the demise of ISIS and all groups
who's aim it is to injure or kill God Fearing humans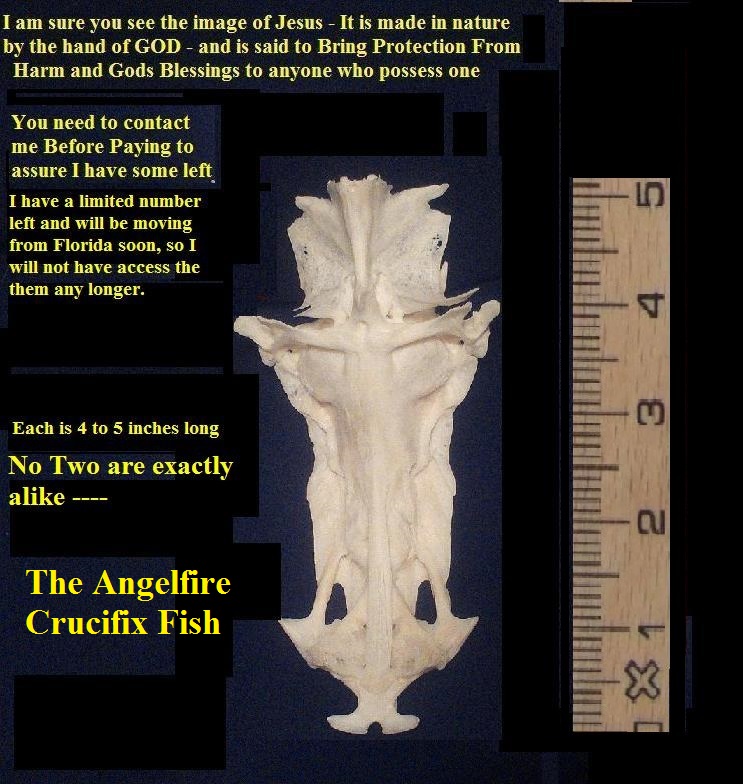 I don't ask for money
but many of the members of the group
have made contributions
to help keep this Prayer Group online
read the info below for Those not living in the U.S.
Those who make a contribution
using the PayPal Button below
will get get one of the
Image of Jesus On the crucifix Fish Bones with each $20.00 contribution


BONUS * With Each of these icons
You will get the FREE Legend of The Crucifix Fish Card
Display it with your Crucifix Fish Icon

Each item ordered will come with The collectors Display Card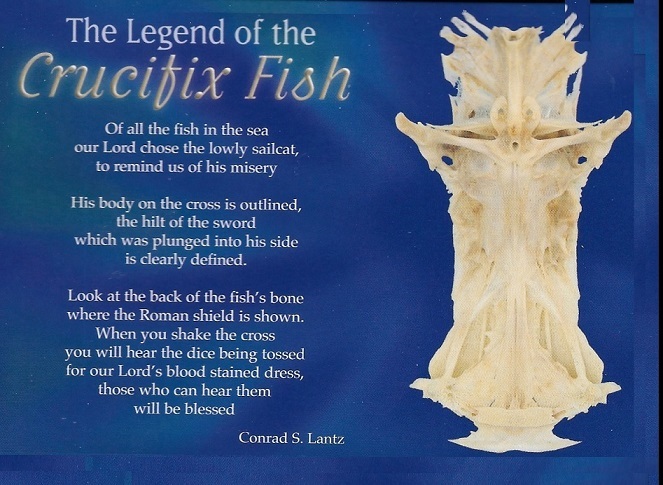 Made in Nature By the Hand Of God
It is said to bring Protection From Harm to ALL who possess one
Get a few and send them to soldiers
Anyone WHO LIVES IN THE LOWER 48 U.S.
AND contributes $20.00 will receive one of these spiritual relics
with FREE shipping
The webmaster of this page has one
and has received protection from storms and unexpected financial help
BUT Again
Free Shipping in U.S.
It can be shipped outside the Lower 48 U.S.
but shipping charges will apply
if you don't live in the U.S. you need to email me
your address and I will send a shipping quote
to be added to your contribution
Those living in the U.S. can use the PayPal Button below
to send your contribution

I REPEAT It can be shipped outside the Lower 48 U.S.
BUT there is a shipping charge in addition to the $20.00 contribution
email me for a quote
*********
Once More:
For each $20.00 of contributions -- get a gift -
the Image of Jesus on Fish Bone
which is called the Crucifish or Crucifix Fish
1 for $20.00 -- 2 for $40.00 -- 3 for $60.00 etc.

Choose the amount you want to contribute
from the drop down menu
Then CLICK the PayPal "Add to Cart" button below
If you have any problem making the PayPal Contribution
or need a shipping quote Please Notify Me
HERE