*****
Please Follow Me on Face Book
and share the word about this page
by clicking the Follow Button below
*****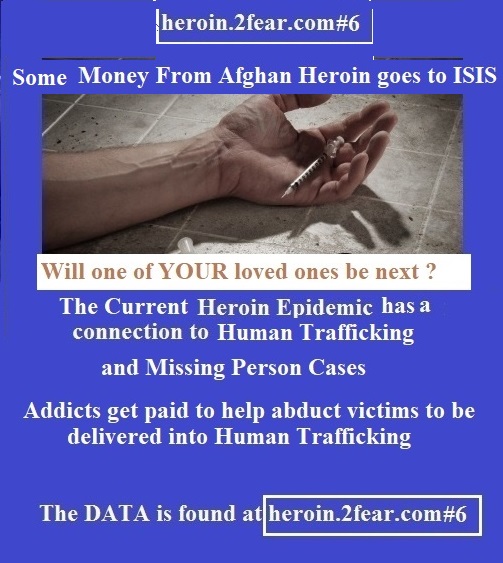 Tap Here
to read more on this possiblity

The Jennifer Sophia Martilez Case

Contact me IF you need a page for your case ( Missing person or Crime Victim cases )
I have over 40 pages online

We are dedicated to Help Find the Missing
and help solve other cases
we will build a page at NO COST for any crime that is presented to us
WE WILL ALSO PLACE LINKS TO Existing pages on our various missing person pages
and submit your page to major search engines for maximum exposure

Click on the link directly below


https://www.angelfire.com/cruci34/missingpersonpages.html

*********

With over 2000 Americans Reported missing EACH DAY,
I am determined to stop the need for NEW missing person notices in the future seen online and on Face Book

The time would be well spent, If those who post those notices would take a few extra minutes a day
helping educate others about the online petition
to get our elected officials to adapt existing real time military satellite picture taking and transmitting technology to Help find the Missing
and drastically reduce other crimes within MINUTES of the crime being reported

By adapting the technology for use by Law Enforcement the
Existing REAL TIME satellite picture taking and transmitting technology our military has developed and used for decades to protect our troops
WE Can save victims and spare tens of millions of families the pain of dealing with a missing loved one in the future
AND SAVE billions of dollars on the over 800,000 searches done for the missing EACH year

Until then we must continue to post the notices and Pages like this one

Please sign the petition seen on this page and ADD YOUR VOICE to the cause

********

Please sign the petition seen on this page and ADD YOUR VOICE to the cause

********

This page presents info on the Jennifer Martilez missing person case as well as some others

We have a petition, which present a solution to finding the Missing -
Its drastic But Bottom line is: it would work and save victims and
spare tens of millions of families the pain of dealing with a missing loved one
Is that enough reason to educate yourself about our effort

********

Please Help And
Share This Page on Facebook - Click HERE

*********

******

Now --- We need to Find
Jennifer Marteliz

******

IF you are Jennifer Martilez
and for some reason
Don't want to be found
Please Contact the builder of this page
I will help you tell your side of the story





Jennifer, Send a message HERE
btomsik@gmail.com
And Put I am Jennifer Martilez in the Subject line so I don't over look it
********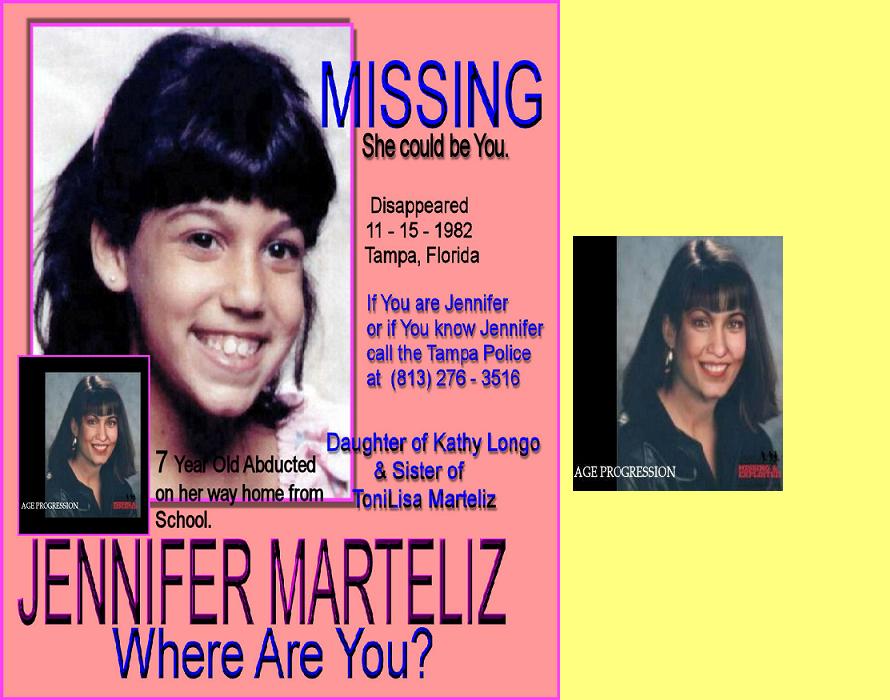 The age progressed photo is what she might look like now at age 36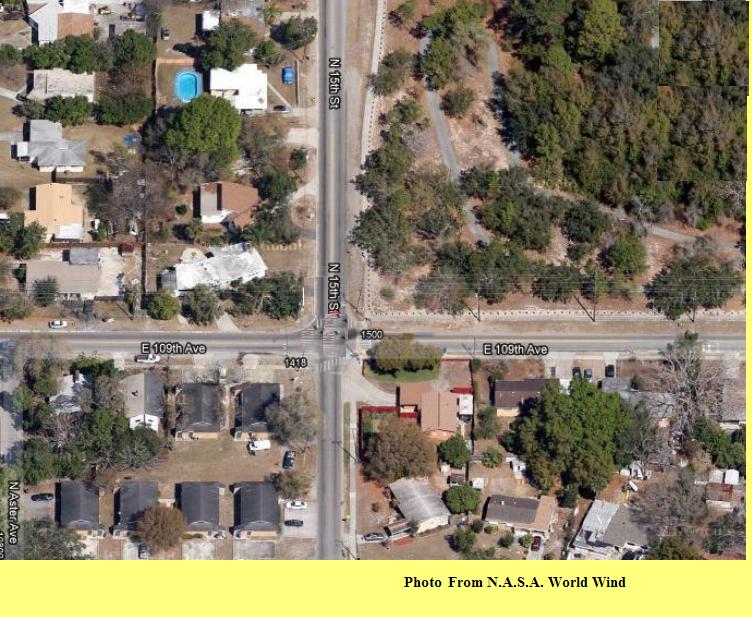 A Satellite View of the area where Jennifer was last seen

She is Missing Since: November 15, 1982 from Tampa, Florida

The Jennifer Marteliz missing person case was submitted to me
by Judy Green through the link on my main web page

Links are also posted on our main web page to Find Jennifer and many other of the Missing Person Cases pages I have built
they can be seen on our efforts MAIN PAGE
HERE
http://findthemissing.vze.com
in the "More Missing Person Cases" Section

Please Help find the missing by reading this entire page
and ADDING YOUR VOICE to our petition to adapt existing technology to help Law Enforcement do that

You are the
Visitor to this page since it was UPDATED
July 4th 2011

******

Vital Statistics at Time of Disappearance
Clothing/Jewelry Description
: A pink or orange dress with yellow flowers printed on it, maroon ballet shoes,
heart-shaped gold post earrings, a hair comb with ribbons and flowers,
and peach-colored polish and silver glitter on her fingernails.

Know Facts about Jennifer Marteliz Disappearance

Jennifer Marteliz was last seen walking home from school.
She was one block from her family's residence on 15th Street and 109th Avenue in Tampa, Florida
on November 15, 1982
at approximately 3:00 p.m. Jennifer asked a friend to watch her as she continued to her house;
her friend turned away for a moment and She was gone. She has not been seen again.

Jennifers parents were divorced in 1982 and she lived with her father and stepmother
her mother had legal custody.

It is reported Jennifer did not get along with her stepmother,
and members of her mother's family had contemplating removing the child from her father's home.
Both sides of her family accused each other of hiding her after she disappeared.
All her relatives were ruled out as suspects in her case.

Authorities suspected a family friend of Jen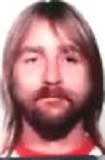 Thomas Peter Welnicki
Thomas Welnicki has an extensive criminal history for charges ranging from theft to drug possession to minor assault,
was involved in her case
When questioned by police, he claimed to have a psychic vision of Jennifer's abduction and
murder. He said she was abducted and strangled by two men. One of them, he said, was in his forties and had a
criminal history, and the other was a blond man in his mid-twenties whom Marteliz knew and trusted, and whose
conscience troubled him deeply after the child's death. Thomas Peter Welnicki himself matches the description of the blond man.
Authorities believe Welnicki's "vision" was actually a confession, but he denies this.
He failed a polygraph about her case, but this may have been because he was taking medication to prevent seizures.
Welnicki he has never been charged in connection with Jennifer's case.
At the time of her disappearance, she was a second-grade student at Lassie C. Shaw Elementary School,
which was one mile from her home. She was a good student and well-behaved.
Her presumed abduction remains unsolved.
Her mother self-published a book about it in 2011, titled
"Jennifer, Where Are You?"
Get more info on that HERE
The Investigating Agency

If you have any information concerning this case, please contact:

Tampa Police Department

813-273-0770
********
*********
Now More Cases
Click ON the pic for more details on the cases below
********
Join Our Prayer Group
https://cruci34.angelfire.com/prayer_for_the_missing.html
++++++
********
Michelle Parker is Still Missing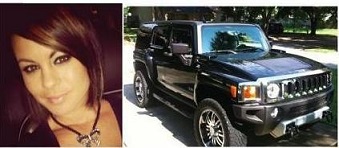 https://cruci34.angelfire.com/MichelleParker.html
Please take a look at the Jennifer Kesse case too



Just Tap Here
https://cruci34.angelfire.com/Jennifer_Kesse.html
****
****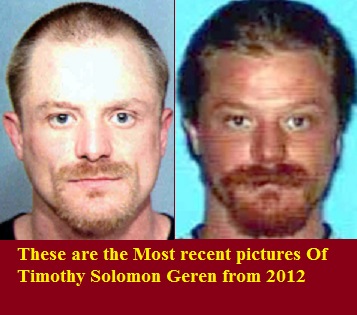 Help Find Timothy Geren
A.K.A. Timothy Geren Solomon or Solomen
****

Here is the Mitrice Richardson Case
Which happens too often
and her Father - Michael Richardson's fight to get justice for his daughter
Why do parents and loved ones of the missing have to endure such pain and agony
Police need to cooperate fully with families of the Missing
The solution presented in the petition seen on this page
would make it easy for police to solve these crimes
PLEASE READ THE petition HERE and ADD Your Voice
******
***
********
*******
We CONTINUE with two more missing women from the Same small town Carmichael, California
Are there more girls missing from the area ?
Kristi Merrill and Linnea Lomax
~~~~~~ Now before we get to more cases - Our Solution ~~~~~~~~~
Now More Cases
James Joseph Martin Was Killed by a hit and run driver in Apopka Florida
Here is the info on the Hit and Run case
which could have been solved using The technology we present on this page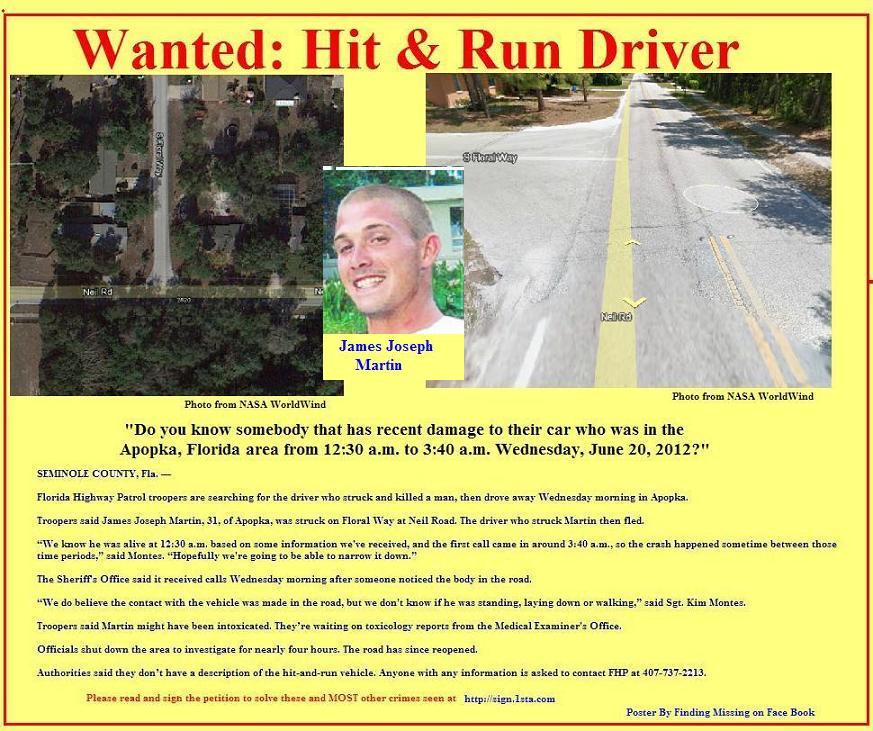 CLICK Here for a large version of the poster
*********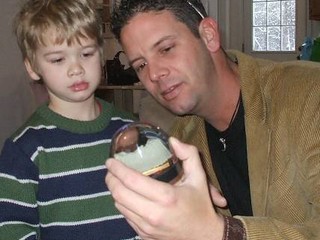 Click Here to sign the Petition to help find Derrick Henagan
*********


Where is Derrick Henagan ????
Derrick Henagan is missing from Michigan
Please help his family find Him
*********
*********
We are doing everything we can
to assure these crimes are stopped
and the missing are found quickly and safe
We present info on the real time, satellite surveillance and picture taking capabilities and technology
OUR military has been developed, perfected and used for decades to protect our troops and provide vital information on our adversaries
This Technology should be used to find Missing Children, women and men QUICKLY and SAFE
and drastically reduce ALL other crimes
Jennifer MARTELIZ's And many more cases are also listed in the "More Missing Persons Cases" Section seen
HERE
it is THE Main page for our effort to get our leaders to adapt existing real time satellite surveillance
picture taking technology for use by Law Enforcement
Join Our Prayer Group
https://cruci34.angelfire.com/prayer_for_the_missing.html
++++++
********
Michelle Parker is Still Missing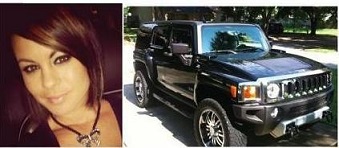 https://cruci34.angelfire.com/MichelleParker.html
Please take a look at the Jennifer Kesse case too



Just Tap Here
https://cruci34.angelfire.com/Jennifer_Kesse.html
****
****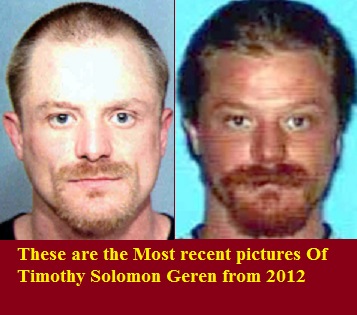 Help Find Timothy Geren
A.K.A. Timothy Geren Solomon or Solomen
****


You may become angry after reading the next link
I hope it builds a fire under you and gets you to
Step Up AND see to it the
proposed solution is adapted by Law Enforcement to help them
Do their jobs more effectively and to better endsand solve MOST OTHER crimes also within MINUTES - YES MINUTES
had it been in place for that crime the students would NOT have been subjected to the lengthy Lock down

BUT the media and our elected officials are ignoring attempts to
Adapt the existing system of real time satellite picture capturing capabilities for use by Law Enforcement

Please READ the pages linked here and educate yourself about this proposed solution
AND ADD your voice to the petition SEEN
HERE

http://sign.1sta.com
PLEASE Sign the petition
then Share this info with ALL others
on Face Book and any other online venues by sharing the URL or info you find

HELP the effort to implement the solution to the scourge of Missing Children, Women and Men
which sweeps our nation

We can spare families the pain of dealing with a missing loved one
Plus all the other benefits this would provide to everyone

We have a page with Scenarios of how the system would work at
This Link Here HERE
http://trenton.2ya.com

*******

Again: Please See and sign our petition at
This link here for more on the possible solution to Finding The Missing
WITHIN Minutes of them being reported

We need to use the real time Satellite Surveillance Technology we have developed
for our military since the 1970's and adapt it for use by Law Enforcement
to Bring Missing children women and men home Quickly and Safe
and spare millions of families the pain of dealing
with a missing loved one


The webmaster's Face Book Group ID IS
" Find the Missing " Please like us for more on the Missing

~~~~~~~

~~~~**~~~~

The satellite surveillance technology proposed by us
could provide police with evidence of a crime - WITHIN MINUTES of it being committed -
guilty parties would be seen in pictures committing the acts. Leaving no excuse for police to NOT make an arrest

*****

I ask AGAIN: PLEASE Sign the Petition to See to it the solution to Solving crime /
saving victims and sparing tens of millions of individuals and families the pain of being crime victims.

And once again it could be used to rescue missing children, women and men Within Minutes of them being reported missing

Sign the Petition by Clicking Below
and be informed about our effort to accomplish this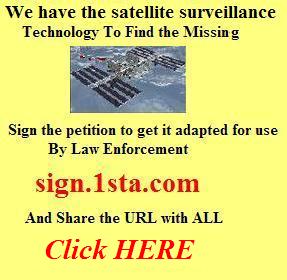 CLICK HERE to help

******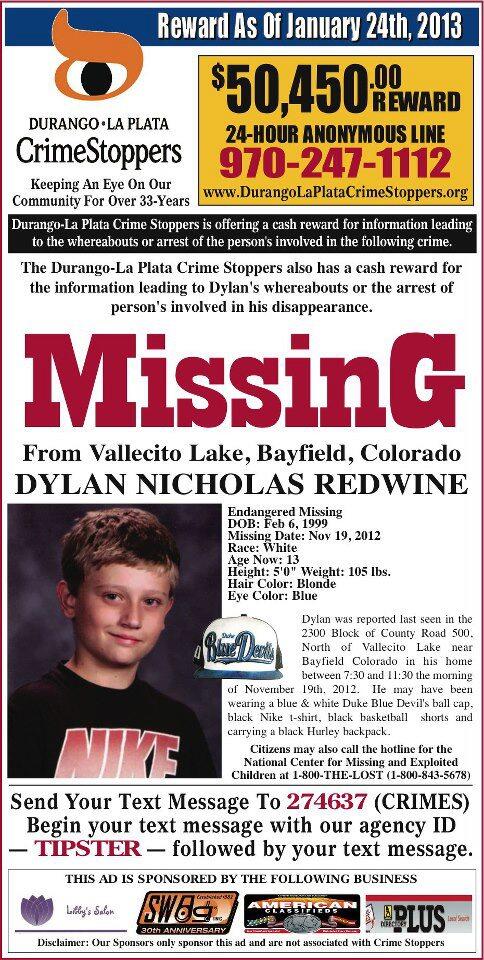 Dylan Redwine missing since Nov 19th 2012
near 2300 County Road 500 Bayfield Colorado


Please help find him

*********


https://cruci34.angelfire.com/MorganHarrington.html

**********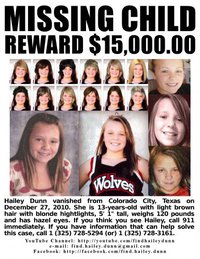 Hailey Dunn is Missing
from Colorado City Texas
Since Dec 27 2010
Click HERE
To See Hailey Dunn 's Face Book page
On March 21st Nancy Grace has been reporting a body has been found
in "Big Springs" Texas ( the name of the town is actually "Big Spring"
Big Spring is over 300 Miles from Big Springs
This is not the first gaff Mr Graces "crack" research team has made
send Nancy Grace a message from the media link ABOVE
asking why she ignores the SOLUTION presented here
To Find the missing......
Be Outraged and Let your voice be heard

*********
We fully understand the usefulness of HLN hosts Grace and Jane Mitchell
putting the face of the missing on TV and thank them as they are among the very few that give
exposure to the missing in the mainstream media
We would hope they would consider placing a
Picture in Picture during their broadcasts which would show the missing
We have seen enough of Nancy 's Darling Children
Contact HLN AND CNN shows through this link



Contact Nancy Grace - Jane Mitchell - ALL THE OTHER SHows
ask them to help
http://www.cnn.com/feedback/#cnn_FBKHLN
*********
I
I repeat, Please Please Sign the Petition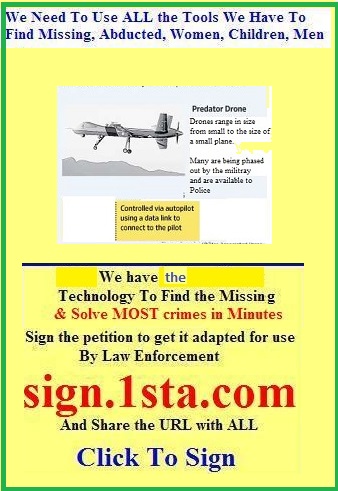 HERE
to ask the media to educated the public about the technology
and help get the System put in place

http://sign.1sta.com
**********
********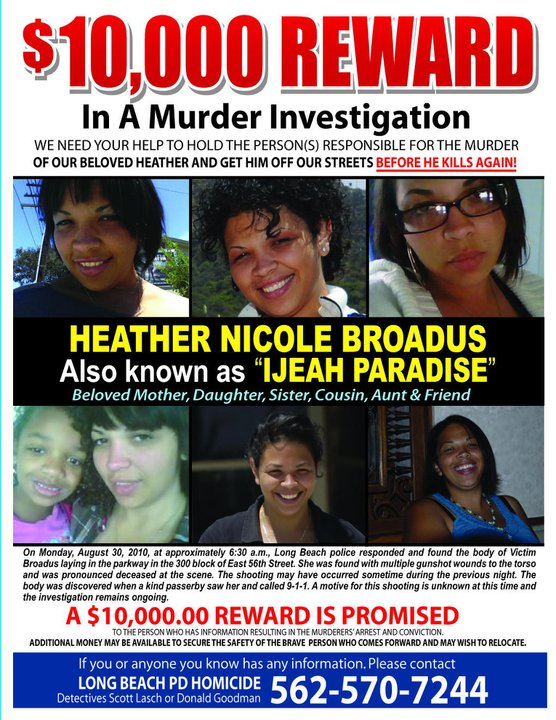 Here is The Heather Nicole Broadus Murder Case - Long Beach CA. Aug 2010

Even MORE Cases - Mickey Shunick ( Lafayette, LA Louisiana ) ~~~ Jerry Walker ( West Oakland California )
and Jacquline Jax Whittington
*****

16 year Old Antoinette Garrison Is Missing
From Fort Collins Colorado
Please Help Find Her
Click Here for details
*****
You are also asked to Like the Face Book Pages for these missing loved ones IF linked on the pages
Here is a Link to Mickey Shunick's Face Book Page
Please Like it
******
And here are the Links to The Pages I have built for the missing
Again contact me IF you need a page
************
Next are sites with info about our effort to stop these crimes
We have a solution presented in the Petition ( furthest on the right )
and need Your Help Getting the attention of those who can implement it
Our solution is based on the facts: We have the satellite picture taking and transmitting technology
and IF Adapted for use by Law Enforcement it would
Drastically reduce crime and spare tens of millions of families
and individuals the pain of dealing with a missing loved one
or being a crime victim
Educate yourself then share the info you find with everyone == any way and anywhere you can
*********
*********


Where is Derrick Henagan ????
Derrick Hewagan is missing from Michigan
Please help his family find Him
*********
*********


You may become angry after reading the next link
I hope it builds a fire under you to join our effort
We are doing everything we can
to assure these crimes are stopped
and the missing are found quickly and safe
We present info on the real time, satellite surveillance and picture taking capabilities and technology
OUR military has developed, perfected and used this technology and system
for decades to protect our troops and provide vital information on our adversaries
We as taxpayers have paid for it
This Technology should be adapted for use by Law Enforcement to find Missing Children, women and men QUICKLY and SAFE
and drastically reduce ALL other crimes
We have a page with Scenarios of how the system would work at
This Link Here HERE
http://trenton.2ya.com
*******
All the details on this capability can be found
HERE
THE Main page for our effort to get our leaders to adapt the
picture taking technology
*********
Our pages for Karen Swifts, Michelle Parkers, Jennifer Kesse And many more missing men children and women cases
are also listed in the "More Missing Persons Cases" Section on our main web site
as well as on our other missing person page
Step Up AND see to it the
proposed solution is adapted by Law Enforcement to help them
Do their jobs more effectively and to better ends
Educate yourself to the facts: wE HAVE THE TECHNOLOGY to find the Missing WITHIN Minutes of them being reported
and solve MOST OTHER crimes also within MINUTES - YES MINUTES
BUT the media and our elected officials are ignoring attempts to
Adapt the existing system of real time satellite picture capturing capabilities for use by Law Enforcement
Please READ the linked pages to educate yourself about this proposed solution
AND ADD your voice to the petition
HERE http://sign.1sta.com
Share the info you find with ALL others and HELP the effort
to implement the solution to the scourge of crime and Missing Children, Women and Men cases
which sweeps our nation
We can spare families the pain of dealing with a missing loved one
Plus all the other benefits this would provide to everyone
Again: Please See and sign our petition at
This link here for more on the possible solution to Finding The Missing
WITHIN Minutes of them being reported
We need to use the real time Satellite Surveillance Technology we have developed
for our military since the 1970's and adapt it for use by Law Enforcement
to Bring Missing children women and men home Quickly and Safe
and spare millions of families the pain of dealing
with a missing loved one

The webmaster's Face Book Group ID IS
" Finding Missing " Please like us for more on the Missing
~~~~~~~
We fully understand the usefulness of HLN hosts Grace and Mitchell putting the face of the missing on TV
and thank them as they are among the very few that give
any exposure to the missing in the mainstream media
BUT We can NOT understand why they refuse to tell their viewers about the petition and allow those viewers to decide
if it is something they would like to see in place
We would hope they would reconsider at least mentioning the petition
We have also been ignored after asking, why don't they show Picture in Picture during their broadcasts which would show the missing
We have seen enough of Nancy 's Darling Children
I repeat, Please Please Sign the Petition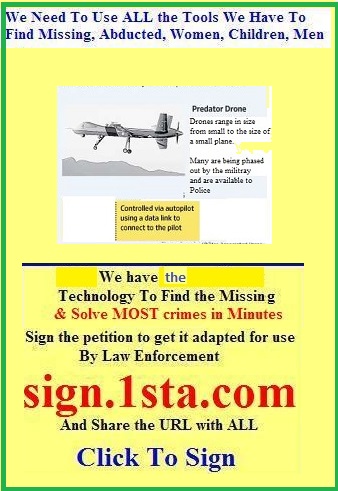 HERE
to ask the media to educated the public about the technology
and help get the System put in place

http://sign.1sta.com
**********
*********
*********
~~~~~**~~~~~
Contact CNN AND HLN shows through this link



Contacxt Nancy Grace - Jane Mitchell - ALL THE OTHER SHows
ask them to help
****
Above is one more way I can help others
If the Back Ground is Yellow there is an active Amber Alert
which means there is a child missing or abducted
Please see my page
To Find Missing and Abducted Women and Children
************
*********
PLEASE join the prayer group for ALL the missing seen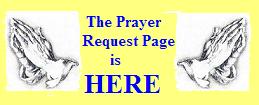 At This Page Here -
Add your voice to the thousands of others who are praying with us
http://pray.1sta.com
*********
https://www.angelfire.com/cruci34/JenniferMarteliz.html
https://www.angelfire.com/cruci34/JenniferMarteliz.html

https://www.angelfire.com/cruci34/NASA.html
https://www.angelfire.com/cruci34/NASA.html

http://findthemissing.vze.com
http://findthemissing.vze.com