You are the

Visitor to this page since it was put online Aug 14th 2012
~~~~~~~+~~~~~~~
Would using satellite picture taking and transmitting technology
Help Law Enforcement solves these mysteries and crimes
The webmaster of this page believes it would and
Presents his effort further down
******
The intro is from Cyndi Young - Christina Whittaker Young 's Mother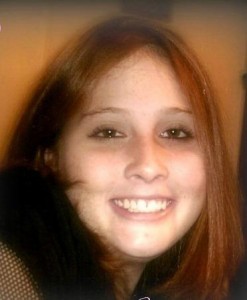 My daughter Christina Whittaker Young has been missing since 11/13/09
I spend a great deal of time searching for her
I take care of her baby Alexandria
I hope to find my daughter very soon
I love and miss her more than words can say
My heart aches for her every minute of every day.
I will never stop searching. And I will continue rebuilding my life in the process.
I have faith and hope that is strong and will not waver.
I am a fighter. Quitting is not an option for me.
Details on Christina Whittaker Young 's case:
Christina Whittaker Young
DOB: 03/25/1988
Missing: 11/13/2009
Age at disappearance: 21
Sex: Female
Race: White
Hair: Red
Eyes: Brown
Height: 5'6"
Weight: 130 lbs
Missing From: Hannibal, Missouri MO.
Missing Christina Whittaker Young has shoulder length naturally curly hair but may straighten it.
She has various tattoos; one on her back,
an outline of an angel on her left shoulder
and a green Care Bear on her ankle.
She was last seen wearing blue jeans, a white v-neck top, a pink tank top new white Nikes with a pink stripe
and a ring with a pink stone and a cluster of diamonds.
Christina suffers from various medical conditions and may require medical attention
CIRCUMSTANCES Christina was last seen at Rookies Sports Bar around 11:45 p.m.
Witnesses say she left the bar by herself and may have also been taking prescription drugs in addition to drinking alcohol
*****>
IF you are Christina and for some reason are hiding - allow me to tell your side of the story




CLICK HERE to Contact Me
~~~~~~~~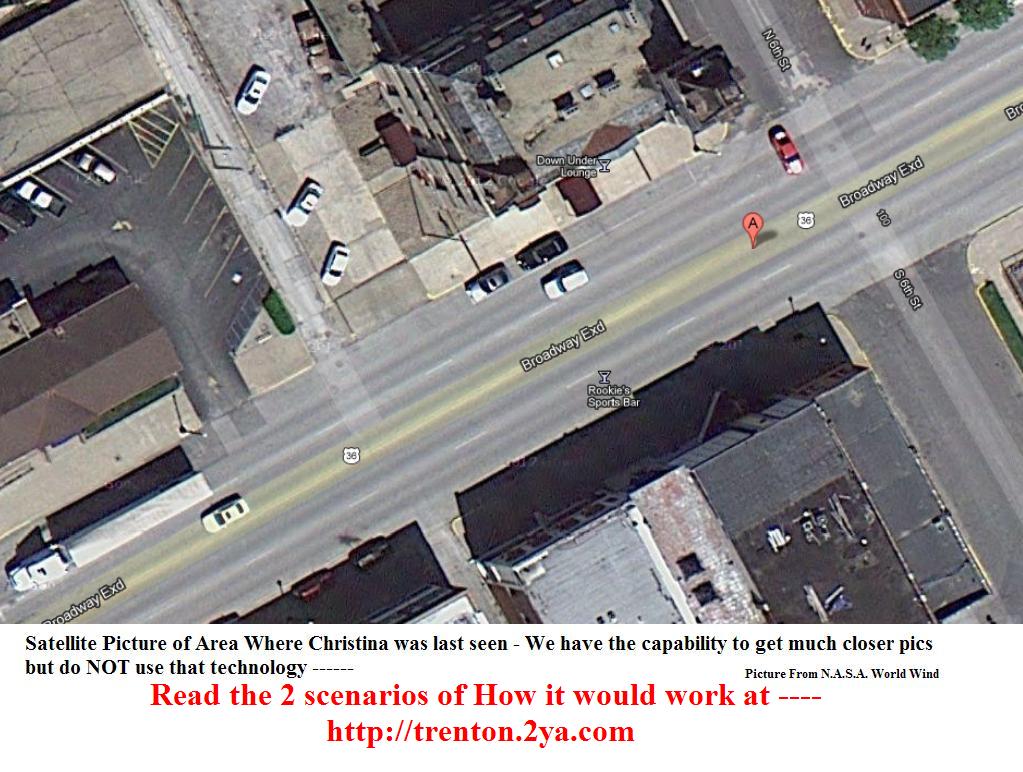 Click here for larger Picture
^^^^^^^^^^^^^
Please Help And
Share This Page on Facebook - Click HERE
******
Now the effort to use Satellite Pictures to find the Missing
With over 2000 Americans Reported missing EACH AND EVERY DAY,
As the webmaster and architect of this page
I am determined to stop the need for NEW missing person notices seen daily on TV - online and on Face Book
The time would be well spent, If those TV hosts who report on the cases
and those who post those notices on Face Book
would take a few extra minutes a day helping educate others about the online petition with the proposed solution which is:
to get our elected officials to adapt existing real time military satellite picture taking and transmitting technology
to Help find the Missing and drastically reduce other crimes
within MINUTES of the crime being reported
By adapting the technology for use by Law Enforcement the Existing technology
WE Can save victims and spare tens of millions of families the pain of dealing with a missing loved one in the future
AND SAVE billions of dollars on the over 800,000 searches done for the missing EACH year
**********
Next is a page explaining How we can Find
Missing women, children and men Safe and Quickly
Using Drones