We have a solution to the Missing Person scourge that is sweeping Our Country - Read the links presented below and educate yourself as to how YOU
help get the satellite picture technology put in place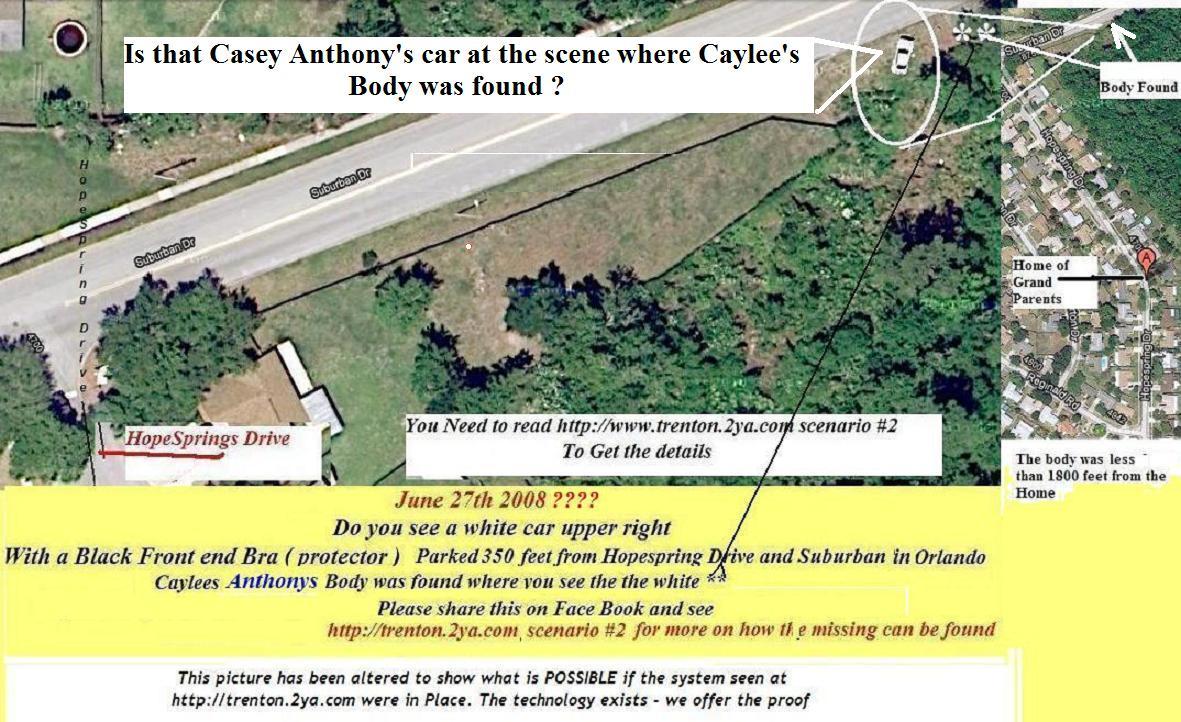 Click Here to read the scenarios on how
satellites can help find the missing
*****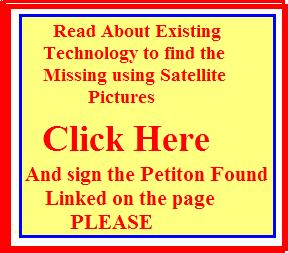 CLICK HERE
and add your voice by signing the Petition found on the links PLEASE
~~~~****~~~~
https://cruci34.angelfire.com/findthemissing.html
Here is an Amber Alert Runner
If the back ground is yellow there is an active Amber Alert Somewhere In the U.S.
Place your cursor on the Missing's UNDERLINED Name and Click
*********
******
Now Our Featured Cases
See More On the Main web page at the "More Missing Persons" Section
and email me any case you would like added
*********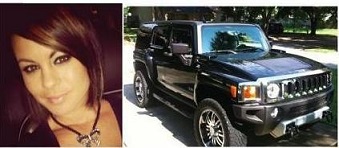 Click Here for a Page for the Michelle Parker Case
Michelle went missing after a segment of People Court in which she and the father of her children, Dale Smith
appeared to settle a contentious financial Situation.
Police say the Florida mom who appeared on "The People's Court" television show went missing the day her episode aired.
Michelle Parker, 33, was last heard from late Thursday afternoon, Nov 17th when she sent a text message saying she was in
the Waterford Lakes neighborhood of Orlando, the Orlando Sentinel reports.
We plead with anyone with information to call Crimeline at (800) 423-8477 IF you have any info about Michelle Parker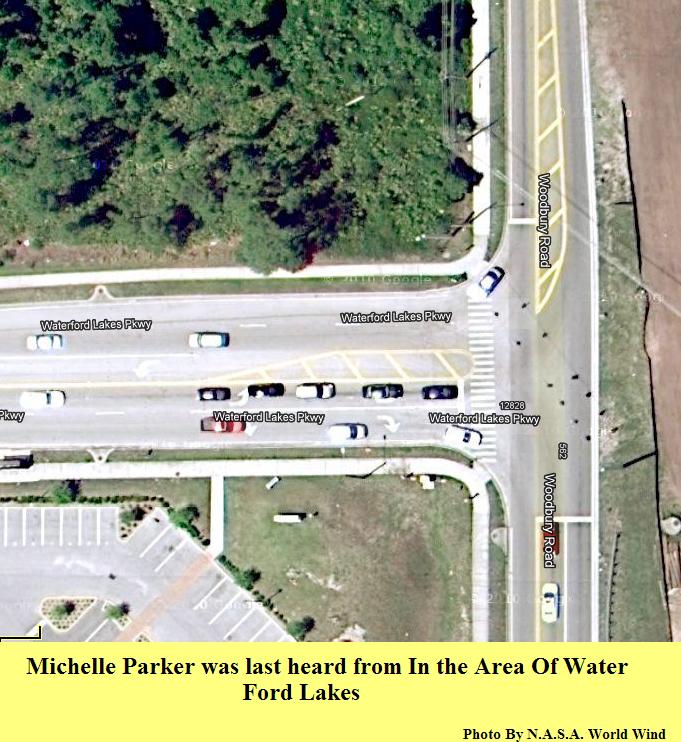 Click Here to see a larger pic of the area
The HLN Nancy Grace Show has presented the Michelle Parker case and is requesting help with Finding Michelle Parker
********+++********
Karen Swift ( Karen Johnson Swift ) Missing from Dyersburg TN =
is missing from her Dyersburg Tennessee Home Since Oct 30th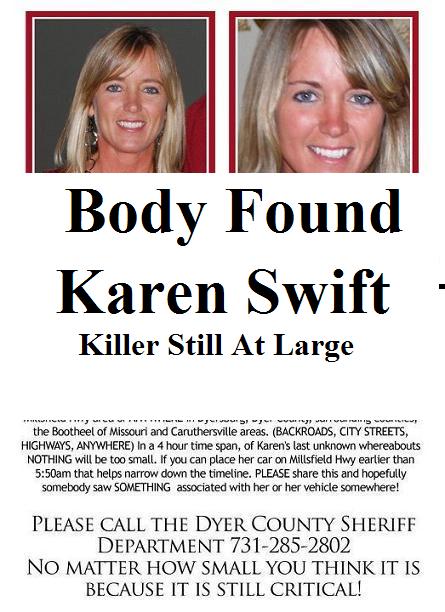 CLICK HERE for More Info
On Karen Swift
https://cruci34.angelfire.com/KarenSwift.html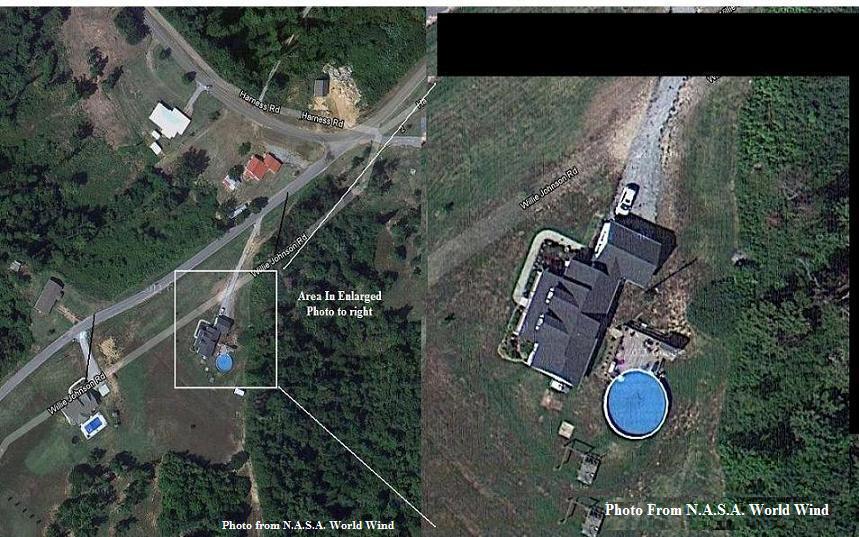 Click here for a larger satellite view of Karen Swift 's home
and
click on the following pic to see a zoomed in Satellite Image of the area where her car was found with a flat tire-----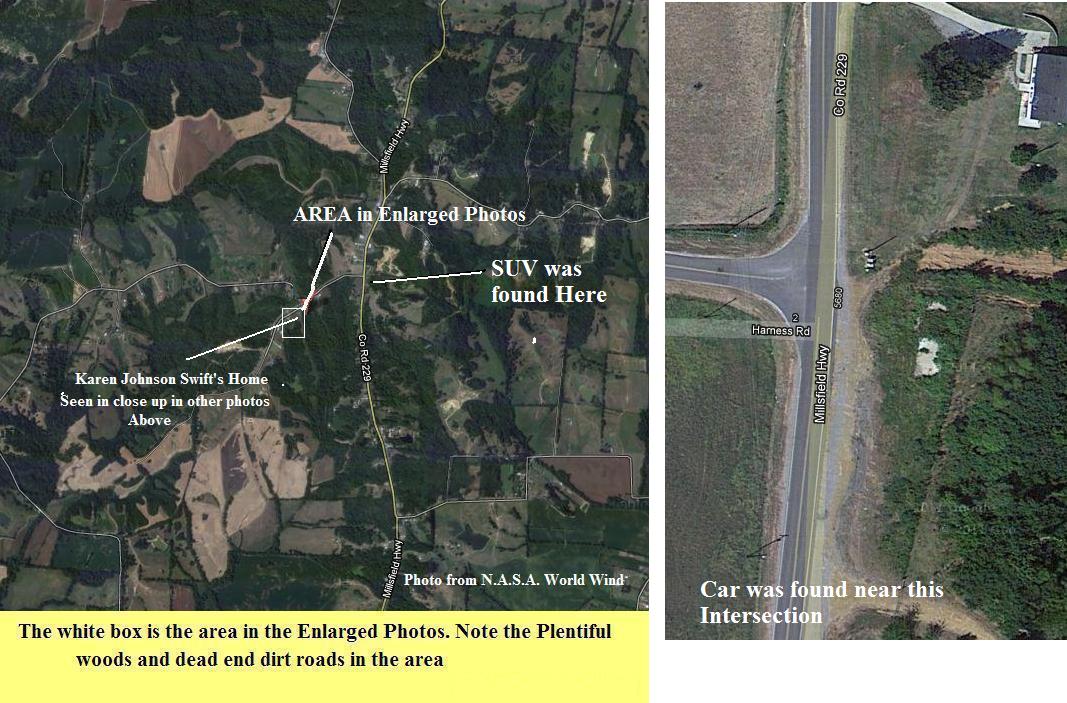 This mother needs to be found
*********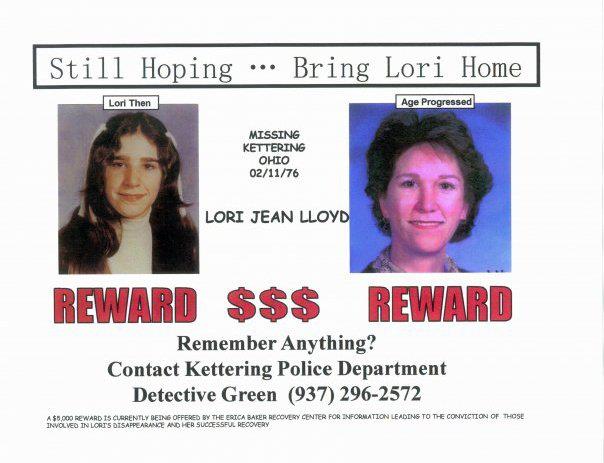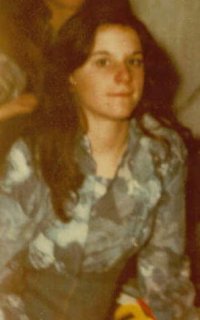 Lori Jean Lloyd
went missing on Feb 11, 1976. Her last known destination was a 7-11 store at this address.
3613 Wilmington Ave
Kettering, OH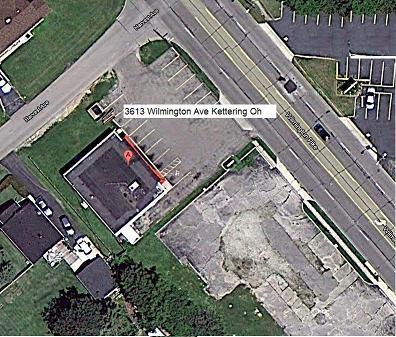 Click here for a larger picture of the arae where she was last seen
With
More info about Lori Jean Lloyd at this page HERE

https://www.facebook.com/event.php?eid=190759634332623
With More Pictures
here
More info to come soon
*********

Gabriel Johnson

Click Here for More on Gabriel Johnson



http://gabrieljohnson.alturl.com The missing infant was last seen in San Antonio, TEXAS
where he and his 23-year-old mother Elisabeth Johnson stayed at two motels
from Dec. 22-27, 2009. Anyone with information is asked to call the FBI at (210) 225-6741
or the Tempe Police Department at (480) 350-8311.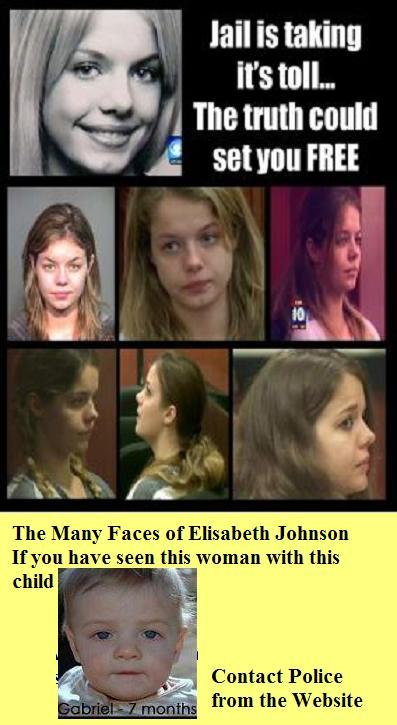 Elisabeth Johnson
If you saw these two PLEASE CALL POLICE
I will post more info on Gabriels Search as/IF it becomes available
*********
*********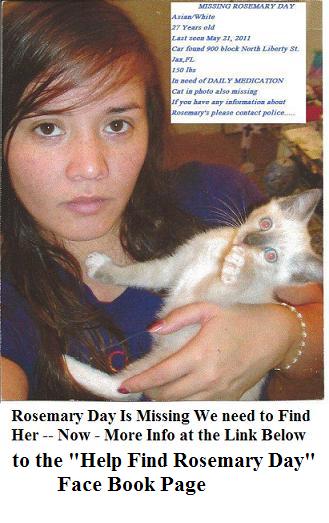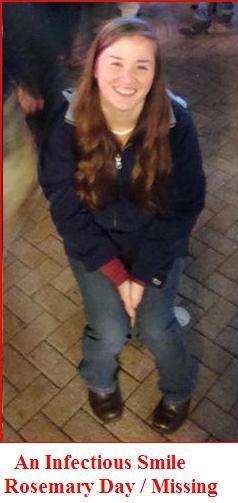 Rosemary Day
Click HERE FOR More Info at the
Help Find Rosemary Day Face Book Page
And there is also a page with INFO ON Rosemary Day 's Case at
This link HERE
AND Join / Like The FACE BOOK page for Rosemary Day HERE
*********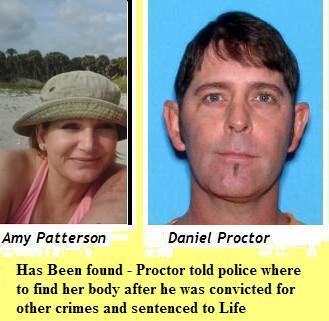 Teacher Amy Patterson
is missing from Cape Coral FL
Lee County authorities want to question Patterson's ex-husband
who has vanished, whom she recently started dating again, Daniel Ray Proctor.
Officials said Proctor is a person of interest in Patterson's disappearance.
HLN host Nancy Grace had been erroneously reporting that she was last seen
in Pine Island Florida 170 miles from the actual last sighting location
( There are two location named Pine Island in Florida one is an incorporated city in Hernando County 40 Miles North of Tampa
The other Pine Island is an island with multiple cities and towns located on the Gulf Of Mexico in Lee County Florida
The Town of Bokeelia on The Island in Lee County
is where Amy was last seen, the Island is connected to Cape Coral by a Bridge
After Many Messages to her, Ms Grace finally changed the incorrect info she disseminating

********
*******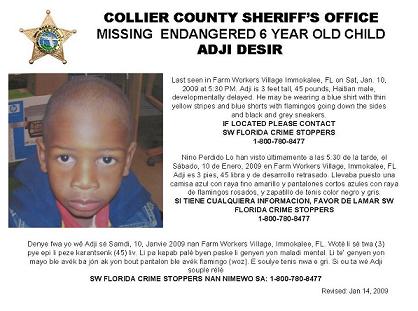 Click HERE for more on Adji Desir's Case - Imokalee Florida
******


Jessie Foster
Missing and Missed by mother Glendene Grant and ALL Family and friends
The technology presented on this page can find The missing in Canada too
****************
*********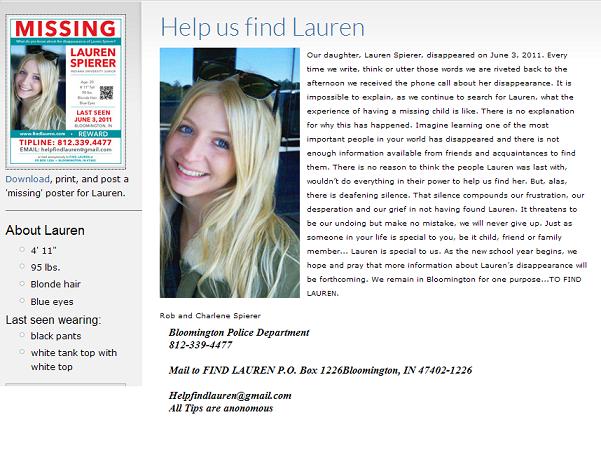 Click Here For Info We need to Find Lauren Spierer
********
Jacque Sue Waller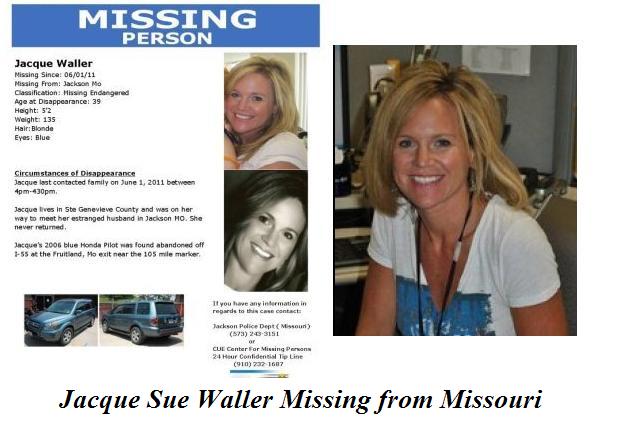 Click Here For Details on Jacque Sue Waller
Missing from Cape Girardeau, Missouri June 1st 2011
The family of Jacque Sue Waller, a missing mother of young triplets from Missouri,
said today she was a victim of domestic abuse. The family believes her estranged husband,
whom police have identified as a person of interest,
is involved in her disappearance.
~~~~~~~
Jennifer Kesse - Orlando FL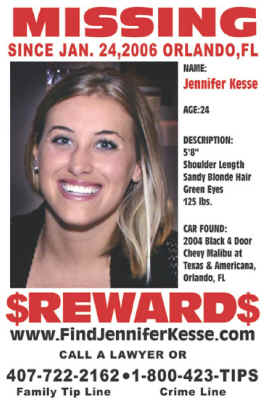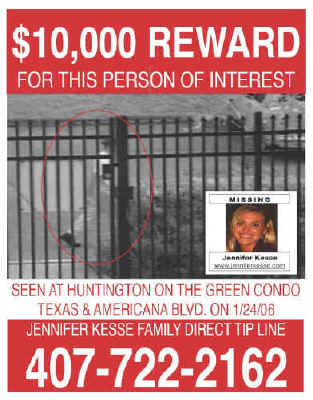 http://www.findjenniferkesse.com Click Here for Jennifer Kesse - Orlando FL
The Kesse case has a photo of a "POI" = Person of Interest )
someone knows who that person in the photo is
- step up and do the right thing
Drew Kesse, Father of Jennifer
Has A Radio Show which can be heard online
on Tuesday and Thursday 1 to 3 p.m.
Friend Drew ON Face Book for more details
Mr Kesse Accepts Calls and emails at drew.kesse@kesseonline.com
**********
Tracy Ocasio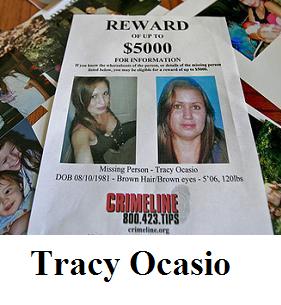 Tracy Ocasio
AND Jennifer Kesse
went missing 5 miles from each other
http://tracyocasio.com
*********
Jerrod Johnston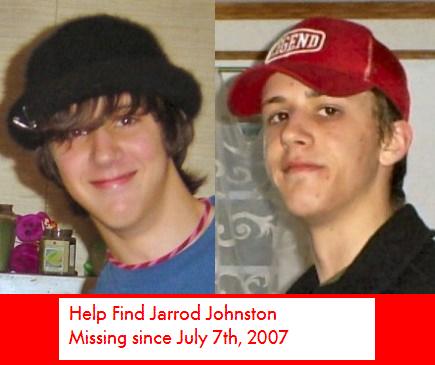 Click Here for Case Details
The Family needs answers
The NaMus page ( National Missing and Unidentified Persons System )
for is HERE
*********
Rebecca and Russell Porter also Missing from Willard, Missouri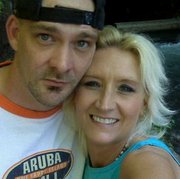 Click HERE for more
********
Holly BoboHolly Bobo - Country Singer Whitney Duncans cousin is missing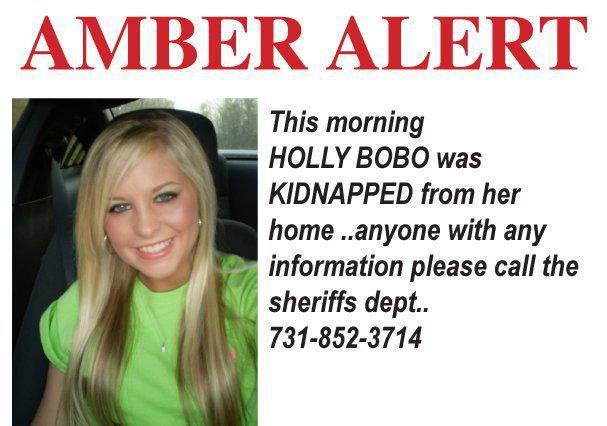 Click HERE FOR MORE
AND
HERE
is another Face Book Group
"Bring Holly Bobo Home Safe"
If you'd like to contribute to the reward fund
please send checks to:
Holly Bobo Reward Fund 450 Tennessee Ave S. Parsons, TN 38363.
http://www.facebook.com/?page=1&sk=messages#!/home.php?sk=group_164670923589970
*********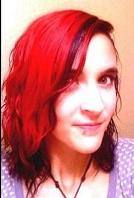 Sharon West,
has not been seen since July 30.
Nancy Grace announced the Bombshell "She may be in danger" !!!!!! is that an amazing revelation ?
Her mom reported to Nancy Grace she spent "A lot of time on Face Book" --
She was ONLY 14 years old when she went missing
Read and share the comment on this online page from Bill Tomsick
********
Celina Cass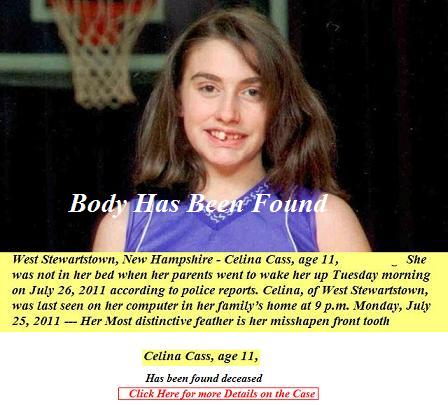 West Stewartstown, New Hampshire - Celina Cass's body has been found.
She went missing from her bed when her parents went to wake her up Tuesday morning on July 26, 2011
according to police reports. Celina Cass, of West Stewartstown,
was last seen on her computer in her family's home at 9 p.m. Monday, July 25, 2011
--- Her Step Father is a person of interest
*********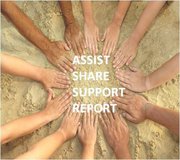 A NEW SITE on Face Book 'ASSIST, SHARE, SUPPORT, REPORT'
- their goal is to stop these crimes and bring the home the missing
Together maybe we can get this done
*********

http://sendthisletter.2ya.com
http://www.change.org/petitions/send-this-letter-petition-nasa-can-help-find-child-abduction-victims-and-missing-women-and-men
then PLEASE share all info on YOUR Face Book wall and Twitter and any other venues and forums you use
*******
Again: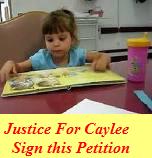 Justice For Caylee
Founded BY Yovanna Gaeta
Baldwin Park, CA
SIGN the petition for Justice For Caylee at "Justice for Caylee"
http://www.change.org/petitions/justice-for-caylee
and leave a message in the text box provided
saying you were sent by this page http://trenton.2ya.com
help get badly need laws passed