(Willard, MO) -- An Ozarks husband and wife are missing and their home is now the center of a major investigation.
The Greene County Sheriff's Office says Russell (Rusty) Porter, 34, and his wife Rebecca, 46, went missing under
suspicious circumstances from their home on the 6700 block of North Highway HH, just north of
Highway O, east of Willard. Mo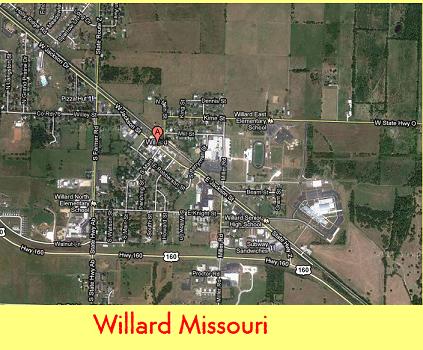 They were reported missing by family members Monday. Those family members spent an emotional day at the couple's
Willard home on a 120-acre farm Tuesday.
Rebecca Porter has 10 brothers and sisters who are baffled as to what could have happened to their loved one.
Greene County Sheriffs deputies along with the Missouri State Highway Patrol had been searching the property all
afternoon.
The Greene County crime scene vehicle was moved on to the property, and crime scene tape is up around the small
white wood frame farm house.
Tuesday afternoon, deputies entered the home dressed in white suits. A car in the driveway was also searched. The
Highway Patrol is using its helicopter to search from above.
"Kind of thinking where she's at, is she still alive?" asks Corey Ellsworth, Rebecca's son.
"You kind of feel helpless right now."
Rebecca's brother Darrell Hufft says it is very unusual for Rebecca to just vanish. He says there is a smell of
bleach throughout the house and some security cameras have been either moved or broken outside the house.
The couple was last seen Sunday evening. Darrell says he spoke with his sister by phone and she told him she
wasn't feeling well and thought she might have the stomach flu.
The family is just hoping and praying this doesn't end in tragedy.
"Not too good," says Jimmy Hufft. "Just a shock."
Family says Rebecca worked at Fantastic Caverns and a number of other family members lived in neighboring homes.
"I think they got abducted, kidnapped or something because all of her property is in there -- her purse and
phone," says Darrell Hufft. "The doors were wide open and that's not her. That's not my baby sister. She had
a new grandbaby and her daughter is sick to death. Becky is not that type of person. We're a close family."
Hufft says Russell has had some conflicts with his uncle, who lives down the road, but the family says that man
is a truck driver and is out of town.
Greene County Sheriff's deputies have spent hours searching the couple's home and farm and say there are a number
of things suspicious about the situation.
"Family members do not know where they are at and that is unusual and their vehicle is here so I can tell you
right off the bat that is suspicious to us," says Sheriff Jim Arnott.
The sheriff's office is interviewing family members, but can't say a crime has happened, which leaves the family
to issue these pleas.
"If you see her out there, just tell her wer're looking for her," adds Ellsworth.
"We love you and the whole family is looking for you sister," says Hufft.
Tuesday afternoon, the Greene County Sheriff's Office issued an Endangered Person Advisory for the couple.
I placed a link to this case at The Main site for
Our Effort to Find Missing Children Women and Men
AND drastically reduce other crimes
using existing satellite surveillance technology systems
HERE -- http://findthemissing.vze.com
AND I have more cases
At This link
HERE = http://trenton.2ya.com
This link also has scenarios of how the systems would work to Finding the missing children women and men
Using the existing system
We also have a petition to ask the media to educate the public who can then request our elected officials to step up
and adapt the system for use by ALL Law Enforcement Agencies
That Petition is found IF you click the banner below



Click HERE
I am posting this site PRO BONO
and will do the same for any missing person
IF I am contacted from the email link below

Our main web site with "More Missing Persons" is found
HERE

I and others, pray the missing are found every day see This link HERE

************

If you would like to have a case listed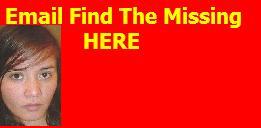 Email Me, Bill
HERE with the details, URLS to link to, any pics you have
and the text you want in your case bio
*********
********
Contact HLN AND CNN shows through this link



Contact Nancy Grace - Jane Mitchell - ALL THE OTHER SHows
ask them to help
http://www.cnn.com/feedback/#cnn_FBKHLN
*********