Now Dan Bullock
at 15 the youngest U.S. Serviceman to die in Vietnam
Have a Kleenex Ready
********
Some of the soldiers who are memorialized here
have been gone over 54 years
thats approximately 28,000,000 ( 28 Million ) minutes
and almost 1,700,000,00 BILLION seconds
do the math
I think it is fitting to list this first Hero
Dan Bullock - he is the youngest soldier to die in VietNam at age 15
- that's right he was 15
- Dan Bullock from Deep Run N.C.
( born Dec 21 1953 - died June 7 1969 )


Above is the rubbing I got of Dan Bullock's name
Nov 15th 2014 When the traveling wall was On Cape Coral FL
He shows what kind of great Young men we had in our country
I did not know this Young Man
But he enlisted in the Marines - and was not drafted
on Nov 10th 2014 I saw a show on the Smithsonian Channel
about the 25th Anniversary of The Vietnam Memorial Wall
the title was " Remembering Vietnam: The Wall at 25 "
During that show they mentioned a fact
I know most are unaware of
a 15 year old Marine named Dan Bullock
was the Youngest Soldier to die in the war.
They said Dan Bullock altered his Birth certificate
to enlist in the Marines at 14 - yes 14
He was born Dec 21st 1953
They said Dan did this to
help support his family back home in
Deep Run North Carolina and New York
then he was shipped to Vietnam at age 15
and his tour began May 18th 1969
Dan Bullock died less than a month later on June 7 1969
in a night battle
while going to get ammunition for his fellow soldiers
Dan Bullock You are now one of my heroes.
Here is the Video of his mention in that program
and some pictures of Dan In Country
God Bless This Young Man, Dan Bullock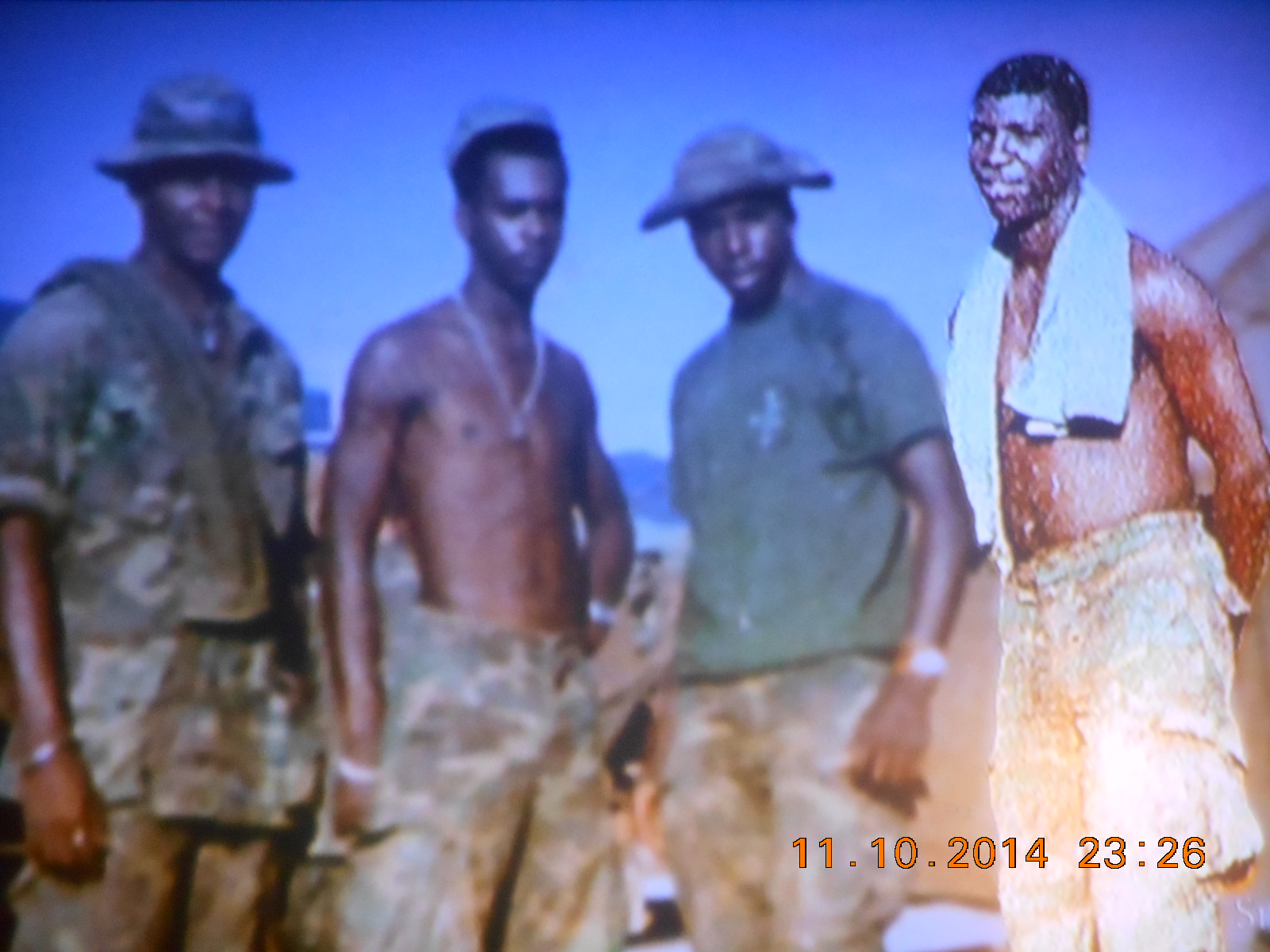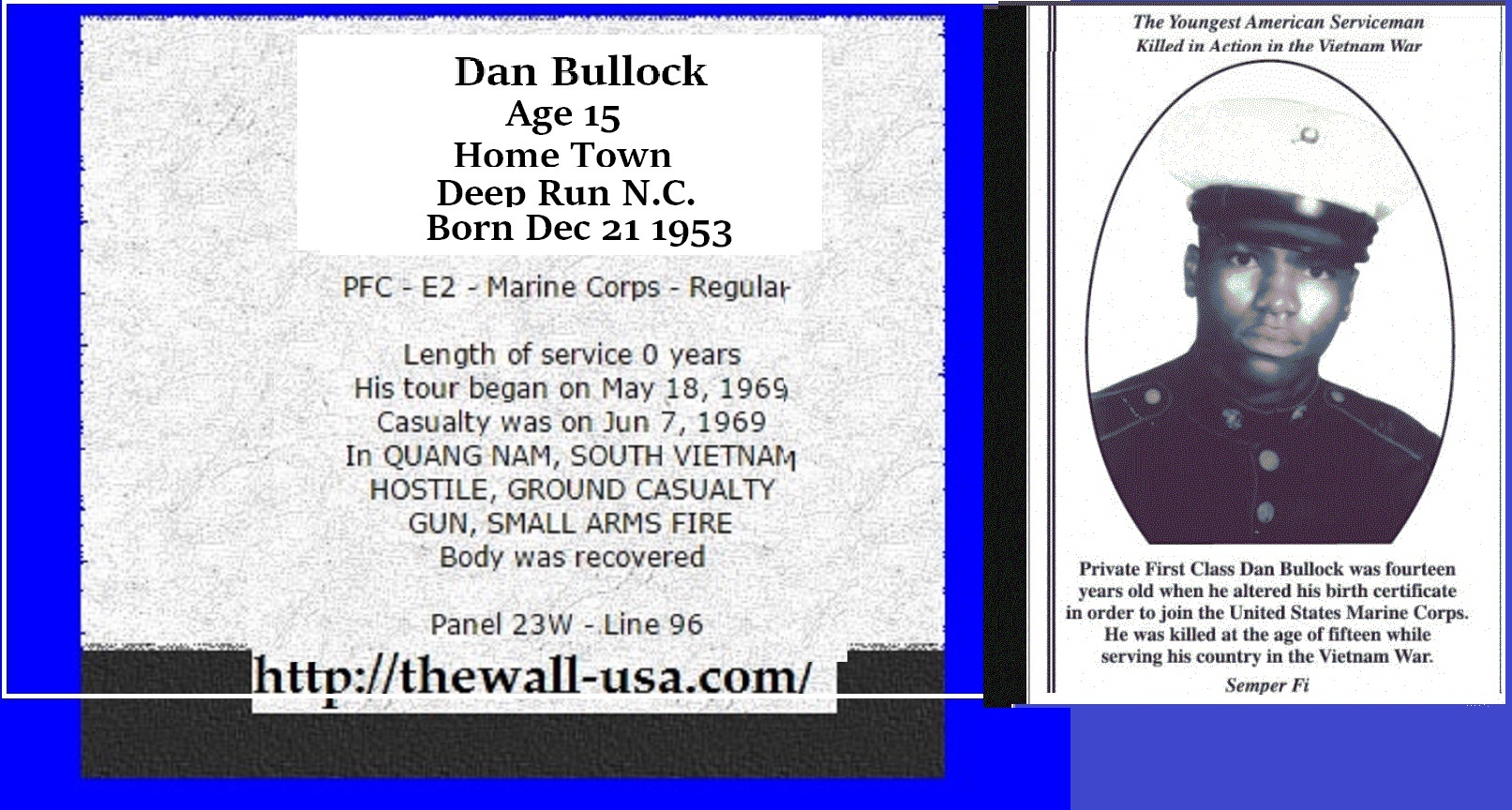 The next photo is Dan's name on the wall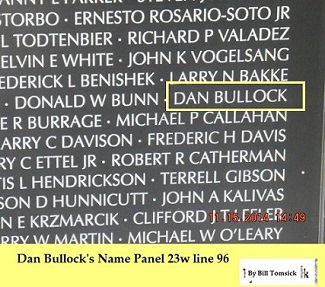 ******
Return to the start of this page
And help honor more Fallen Heroes
I have a new found fixation
on the Vietnam Memorial Wall
after my recent visit to it
The next few paragraphs express my feelings about it
I found these words in a memory left on a page
for one of the soldiers on
the Vietnam Memorial Wall web site
REFLECTIONS FROM THE MOVING WALL".
I am a monument to a black period in this countries history.
I am the Vietnam Wall
composed of two angled granite walls
I have been inscribed with the names of
fifty eight thousand,one hundred thirty four American men and women
who died in the hell (that was Vietnam)
Many people come to see me.
Strangely they come mostly in silence-
old people, young people, children, mothers, fathers, widows, ,and veterans
All for reasons of their own
They bring gifts, pictures, letters, flowers, poems and cigarettes
The letters speak of grief and loneliness and regret
They ask forgiveness
They are an out pouring of pain
The people softly touch names on my face
They water my grass with tears
Then they leave in silence and I hope in peace
For I am more than stone walls
I am a thank you from a nation that forgot
I am a long past due apology
I am healing for wounds too long left untended
I am a tribute paid to fallen warriors
I AM THE VIETNAM WALL.
America has forgotten the wars
will she remember her warriors"?
You may be gone, BUT YOU ARE NOT FORGOTTEN
************
Every one who visits the wall says it is
More than Just a memorial
It is a spiritual experience
I now attest to that
I was not able to get to the Memorial wall in Washington D.C.
but on Nov 15th 2014 and Nov 16th 2014
I was able to visit one of the traveling walls
in My home town of Cape Coral FL
As I arrived at the parking area for the wall I found myself
unexpectedly overwhelmed AND crying
just from seeing the wall from the lot
After I approached the wall it took me
a few minutes to compose myself
and become familiar with the set up of the listings
As I found each my friends names -
I immediately teared up again
as images of them as young men
from over 50 years ago
flashed in my mind
It was definitely a spiritual experience
and I felt their presence
I can now check one thing off My Personal Bucket list:
to keep the promise I made
to my departed friends
to get to the Vietnam Wall
and get Pictures and Rubbings of their Names
as they appear on The Wall -- to Honor them
This page is full of coincidences I now share one
I had been aware for a long time
there were 4 mobile,
traveling replica walls of the Actual Vietnam Memorial Wall
I had been planning to post the mobile walls schedules online
and after seeing the show which featured Dan Bullock
I decided to add that info the next day
I was watching the local news on the same night I saw the documentary -- NOV 10th 2014
and heard them announce, one of the traveling replica walls
was coming to my city -- Cape Coral FL
That very weekend on Nov 15th and 16th 2014
- How strange is that ?
I went there to take pics of my friends names
and get the rubbings of their names from the wall
You will see them after each posting of those listed here
You get rubbings by taking a sheet of paper, placing it over a name on the wall,
and then rubbing over it with a pencil or crayon
thus You get an image of the Soldiers name
Once Again, If you can't visit the actual wall
you may be able to visit one of the
traveling reproductions of the Vietnam War Memorial Wall
they are exact copies -- just on a smaller scale
about 75% of the actual Washington D. C. wall
whichn set up in Various Cities around the country
~~~~~~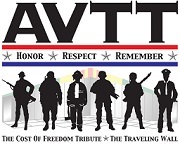 Here is A PAGE WITH the SCHEDULE for the AVTT ( American Veterans Traveling Tribute )
They have three different walls on tour
OR
CLICK HERE to see the schedule for another
Mobile Vietnam Memorial Wall
*****^^^^*****
On the walls are the names of the servicemen
shown as KIA (Killed in Action),
or MIA (Missing in Action)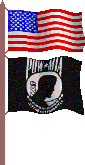 those who are missing
(MIAs) are denoted with a cross.
When the death of one who was previously missing is confirmed,
a diamond is superimposed over the cross.
If the missing soldier were to return alive,
which has never occurred as of May 23rd 2015,
the cross is to be circumscribed by a circle
:;:;:;: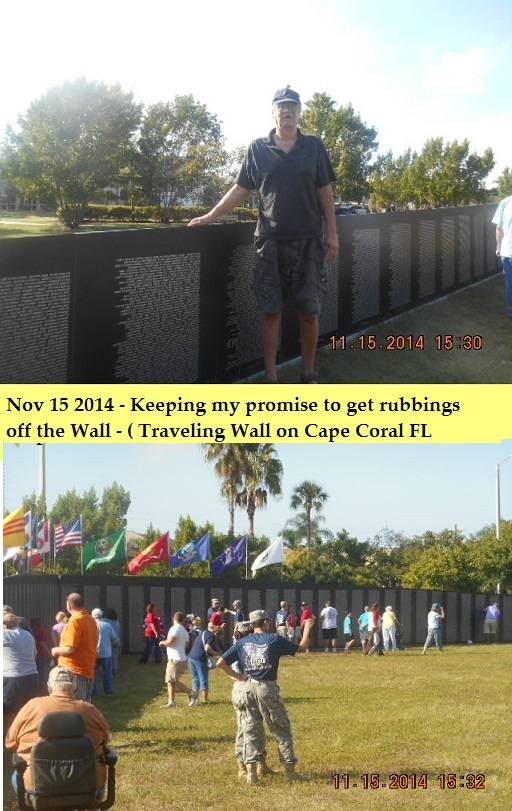 Make sure you STOP
at the following Memorial Wall link to leave comments
about the men who died in the Vietnam War
PUT a name or your date of birth
or YOUR CITY in the search box
then follow the links to an area for each soldier
where you can read about him
Lets Not let these brave young boys and girls, men and women EVER be forgotten
Stop HERE at the Vietnam Wall Website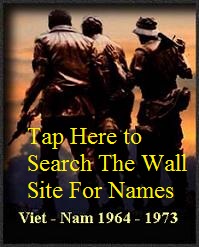 *********

Please, Please take the time
to Sign and View
My Guestbook
HERE
Let me know what you thought about while reading the presentation

***^^^^***
Click here for a music video by Jack Murphy - The Promise
>
U.S. military involvement in Vietnam ended on 15 August 1973
as a result of the Case–Church Amendment passed by the U.S. Congress.
The capture of Saigon by the Vietnam People's Army in April 1975 marked the end of the war,
and North and South Vietnam were reunified the following year.
What did we accomplish ?
- 58,307 U.S. Soldiers dead and 1,622 or more missing
and over 1 1/2 million enemy soldiers and civilians killed there
***
Also to be found here is a compilation
of the numbers of men and women who died
in ALL other major wars
the United States of America
has fought in JUST the last 100 years
Please be patient and keep reading --
We owe so much to those soldiers
who have fought and died to insure our freedoms
in the wars we have fought and are fighting
But the Vietnam Veterans and Heroes are the main reason for me making this page
*********
This page is my attempt to thank
all the families who had members serve in
World War II, Korea, Vietnam, Afghanistan, Iraq, AND ALL wars we have ever been involved in
Our Vietnam Veterans came home to a less than a warm reception
BUT There are huge Numbers who survived
AND as a result of their service suffer painful debilitating and in some cases fatal illnesses
from exposure to various elements In Vietnam
Before getting to the tribute I would like to tell you about another Vietnam Veteran - Lucius Littlejohn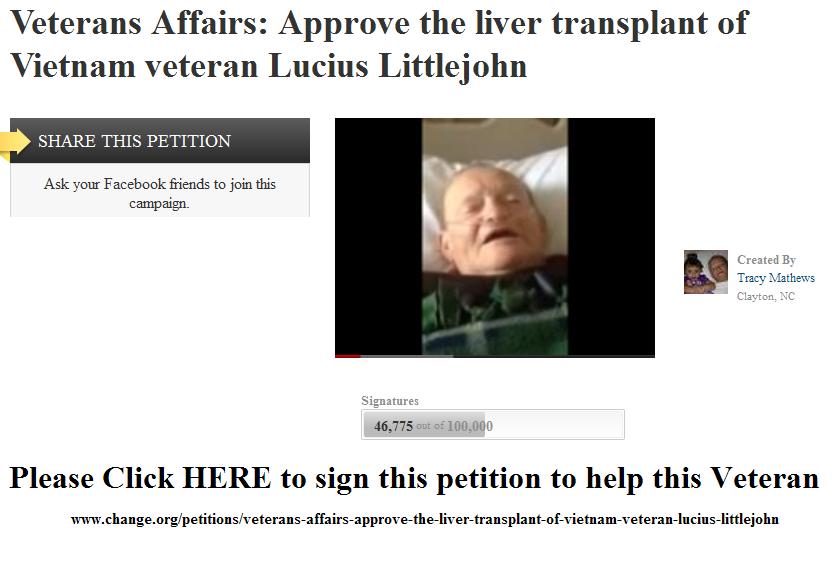 UPDATE on Lucius Littlejohn
The above vet died waiting for medical help
Read the online petition started TO HELP THIS VETERAN
it was mostly ignored
******
I received an email FROM Anne Petitti AUG 11, 2010 further pointing out the situation Many of our vets are now in
You can read what Anne Petitti wrote me about the LIVING VETERANS who served
and continue to die
from service related causes
FAMILIARIZE YOURSELF WITH SOME OF THE illnesses such
cholangiocarcinoma or bile duct cancer
Your soldier may have the symptoms seen
HERE
More links to help Vets are found at the bottom of this page
*********
To All those who want to help remember those who gave all
Please visit
this Go Fund Me Page and consider making a donation
The money will help fund a permanent replica wall
proposed to be built in Punta Gorda Florida
South West Florida has the highest number of Veterans in the Country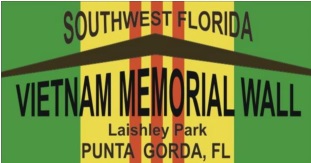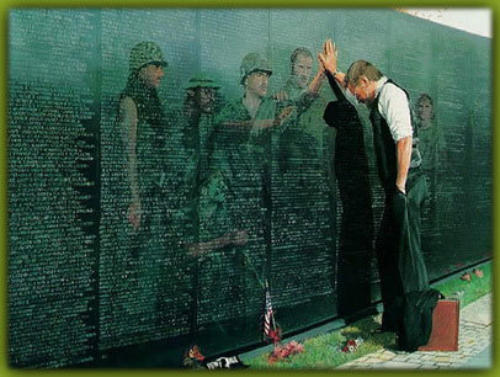 ***
Some people Don't appreciate what Our Boys and girls have done for US
at the end of her show TV Host Nancy Grace
started showing a number which signified soldiers who had been killed
She would also mention a soldier who had died
along with that soldiers next of kin ( with feigned emotions )
I realized it was JUST the number of those who had died in IRAQ
I took it upon myself to contact her
and tell about her slap in the face to
ALL the soldiers and their families who are/were serving
and dying in Afghanistan too
She ignored me so I sent messages to EVERY ORG I could find
Associated with the Military, vets, and their families
and after many attempts to get her attention
Finally IN Sept of 2010 AFTER 4 YEARS OF HER POSTING those numbers
on her show AND 9 years into the Afghan War
she finally started posting the total number of Our Boys and Girls
who have been killed in both of those theaters of battle
Of course there was no explanation from her as to why she changed her policy
She is too self absorbed to know what was going on - and would have claimed
It was her staff that was at fault
Ms ( dis )Grace is nothing more than a over inflated tabloid TV host
*************
Among the names on the Vietnam Memorial
are My fraternity brother William James Bill Papa,
and friends / Valley Forge High School Parma Heights Ohio
Schoolmates Greg William Fischer (class of 1967)
and Terence Terry Kilbane (class of 1966 )
The 50th anniversary of Bill Papa 's death May 5th 1968 is May 5th 2018
Bill was born Sept 1st 1945 -
the day before Japan Signed the Surrender Documents for WWII
Greg Fischer Died 51 Years ago as of Feb 22nd 2019 - he was killed on Feb 22, 1968
on July 6th 2018 Terry Kilbane will be gone 51 YEARS,
he died on July 06, 1967 -

What surprised me is so many young people don't know
the difference between Memorial Day ( Last Monday In May )
and Veterans Day ( Nov 11th unless that is on Sat or Sun then it is the next Monday )
Memorial Day 2018 is a day for Remembering, and Honoring all of the Brave
men and women ( boys and girls really ) who paid Ultimate Price for our Freedom,
May the Sacrifices they and their families made for us never be forgotten
Veterans Day pays homage to the veterans who survived their service time
~~~~~
This page is dedicated to ALL those boys and girls who have served our country
or been taken from us too early
BUT especially to: my boyhood friends who were Vietnam era Soldiers
Their Families and ALL families of those who served / serve
deserve our thanks and gratitude too
Lets also not forget the Veterans who served and survived
Please - Always say Thank you,
especially to those Veterans who served in WWII

I also honor Cleveland Patrolman Fred Vacha
and My Father - Cleveland Police Detective Adolph Tomsck
My daughter, who served in the Marines
from 1990 to 1994 was trained as a meteorologist
All of these men and women are responsible for our nation as it is today
Without their sacrifices
we would not enjoy the lifestyle we have become accustomed to
Another startling fact as of Feb 12th 2018 -- 45 years after the war ended -
if you accept that 16 years old is the age of being able to join the armed services
( 18 years old is the standard unless they had parental consent for 16 years old )-
so the Age of the youngest men to serve in Vietnam
is NO younger than 61 ( our involvement stopped in 1973 )
The youngest to legally serve in Korea is NOW 81 ( ended July 1953 )
and for WWII it is 89 years old if they were 16 years old when they joined
( JAPAN Signed the documents for SURRENDER Sept 2nd 1945 )
73 years after WWII has ended
we are losing those WW II Vets to age and natural causes at a daily rate
equaling the daily casualty rate was during the war, given later :-)
~~~~~~~~~~~~~~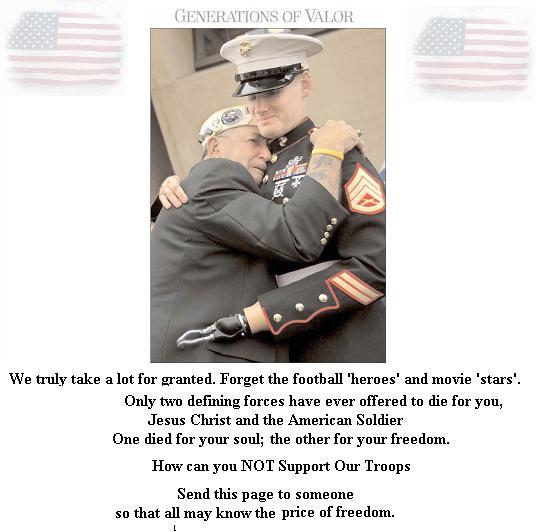 ~~~~~~~~~~~~
Send the creator of this page an email



HERE

~~~~~~~~~
Finally, to the main reason for this page
Remembering My 3 Friends Bill Papa - Greg Fischer = Terry Kilbane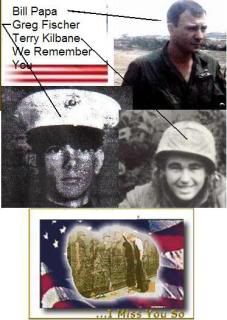 My three close friends
Died In Viet Nam in the late 1960's
as did 58,295 other men and over 150 women from the mid 1960's to March 1973 -
a total of 58,307 ( still not exact )
AND there are over 2,530 STILL missing
I also remember Cleveland Patrolman Fred Vacha,
My Father, and other Valley Forge High School classmates who served
and various others whom I was asked by family and friends to add
I have put THIS memorial to them on the net
so they will be remembered Always
In addition - From DEC 2001 to Jan 2016 ( That's about approx 4770 days )
5,770 U.S. Men and Women ( just boys and girls in most cases )
have died In Iraq and another 1,800 in Afghanistan
updated Aug 2016 )

I know my firends and all those who died
are in Heaven watching over and protecting us,
as they did while they were alive
It is my belief they have an "In with the powers that be up There"
I have asked for their help many times
and it has never failed to come