*~*

Great Mothers Day - Fathers Day Gifts
Introducing
a NEW - UNIQUE
Hands Free Foot Care Device and Reflexology Foot Massager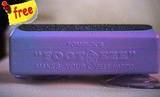 The Foot Eze


We're Happy - We use Foot Eze !!!
Buy One Get One FREE
( You Get Two For the price of One )
Limit 2 ( YOU GET 4 ) per household per order
After the FREE Shipping Limited Time Offer expires
You can Purchase THESE ON EBAY
BUT they will be much more to cover listing and Selling fees
I am the inventor and sole distributor of these devices

******
FREE SAMPLES $11.99
YOU CAN ORDER 1 AND GET 2 ( One Free )
Limit 2 per household per order ( You get 4 )
IF YOU have ever said " My feet are Killing Me " - Read On

PLUS you get a Free BONUS
with EACH Foot Eze
- see FREE BONUS
The Foot Eze was packaged by Adult Handicapped Workshops
By participating in this offer
You provided jobs for them too
~*~
Limit 2 per household per order
Great Mothers / Fathers DAY GIFTS -- Moms To Be
ALL Working Women
Send some to ANY soldiers male or female to show your support
They'll love you forever for doing so
Ideal for baby shower gifts or as party favors for all the attendees
Leave one as a tip for your favorite waitress and
watch your service get EVEN better
Give these to your kids teachers as Xmas gifts
Leave one for your Postal Person
Offer OR Send some to to seniors citizens you know
Or drop some off at a senior home
Send some to Soldiers to show Your support
Handicapped and overweight People with limited mobility will also benefit from this Hands FREE Device
ANY ONE who has ever CRIED
" My feet are Killing ME "
OR
"I'm Stressed Out"
will love using this UNIQUE innovation
AND love you for giving it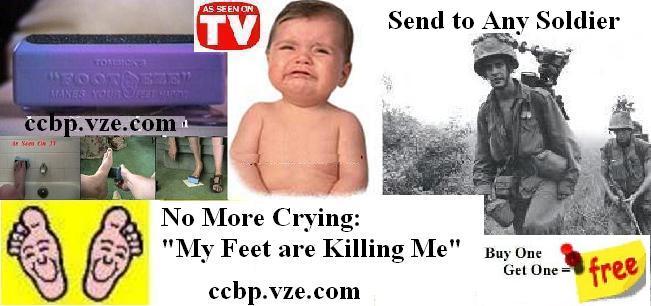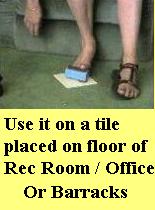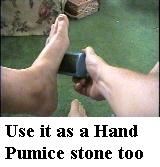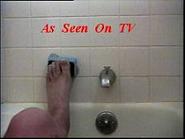 Place it on wall at foot of tub
~

Demo Vid Hands Free Foot Care

Ignore the price in the video
You get TWO free Samples and pay JUST 11.99
Limit 2
Free BONUS Each device comes with a Reflexology Foot Schematic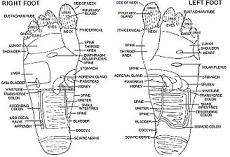 ~ We're Happy Feet ~ We've been using Foot Eze for over 15 years ~
The Foot Eze was packaged by Adult Handicapped Workshops
By participating in this offer and buying these
You provided jobs for them too
~*~
What this Device Does
The Foot-Eze is better than anything seen on TV lately Because it is
an Easier to use NO Bending / No Stretching / Hands Free Personal Care Device:
And
No Metal Grate to cause irritation
The abrasive Pad is made from Safe Silica Graphite
The Hands Free FootEze
* Eliminates the need for Bending & Stretching *
Removes odor causing dead skin & unsightly painful callouses
Stimulates Circulation to feet and legs
Invigorates Sore Tired Achy Feet
Exfoliates Dry Itchy skin
Leaves Feet Fresh - Attractive and Tingling
* Relaxes muscles & relieves STRESS and tension *
the user feels better ALL OVER !!!
through the fundamentals of Reflexology Foot Massage
Use it while working or relaxing
The Foot EZE Mounts with suction cups to any smooth surface
Any Tile floor - Barracks, Shower
Office ~ Rec Room
Wall @ foot of tub
OR
use it as a Hand held held pumice stone / foot massager
Remember the premise and basis of Reflexology Foot Massage is =
"If YOUR Feet Feel Good ~ YOU Feel Good ALL OVER !!!
This unique innovation may provide a more stress free life for the user
Podiatrist Approved
NOT RECOMMENDED FOR DIABETICS
***~~~***
GET these for FREE Shipping - Use PayPal and Pay $11.99 - And you Get Two --
Enter no more than 2 ( YOU GET 4 ) in quantity box
Now for The payment Buttons
Please notify US
IF the buttons are not functioning properly
Paypal and emaiol us for a Google Check Out Invoice
Change the way they work every so often
And these buttons my not have been updated
*~*
This next Button is for PAY PAL
( buyer protection included )


Free BONUS
You get a FREE Reflexology Foot Schematic with each Foot Eze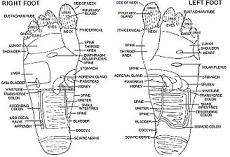 Used by Professional Foot Reflexologists
Reflexology is based on the premise "IF YOUR FEET FEEL GOOD
YOU FEEL GOOD ALL OVER"
Podiatrist Approved
Patent for sale Inquire



email me
HERE
************
Please watch this video
It IS one of the TV COMMERCIALS I RAN FOR MY FOOT CARE INVENTION

*********


*****
*****











http://free2U.funurl.com














fun2u2pswrd Free Samples of Hands Foot CARE personal foot care free samples.

My feet are killing me free for shipping and handling
care items foot care moms to be baby showers party favors.

Working women, seniors, pregnant moms to be. Support the troops

Foot care male female buy one get one free for any soldiers. Free care packages marine moms online army wives - William Toms Cape Coral FLA FL FLORIDA Ft Myers FREE OFFER FOOT CARE free for shipping and handling.

We offer FREE for shiiping and handling But one get one free WITH A FREE BONUS.

Freebies freebees pay shipping get two free support our troops anysoldiers male and female Care packages free items free offers

moms to be seniors my feet are killing me free stuff free offers foot care care packages for soldiers

calluses foot oder smelly feet sore tired achy feet soothes them releives pain and discomfort of feet working women moms to be makes a great baby shower gift pedicures do it yourself foot care

Moms to be mom 2 bee feeebies freebees Freebees
free coupons free sites free stuff offers

Free offers health care products skin care pregnant seniors disabled
any solders soldiers army navy wives veterans military discounts

secretaries waitresses nurses bank tellers beauticians beauty salon owners
Do it your self pedicures

Removes calluses soothes achy tired sore feet for any soldiers male or female

Free Freebies for seniors Free stuff for moms to be, expecting mothers, pregnant women

FREE OFFERS freebees Freebies

Free things

Contests

http://free2u.funurl.com

https://www.angelfire.com/cruci34/fe/freesample.html Free samples

Free Samples of Hands Foot CARE personal foot care free samples My feet are killing me.
FREE FOOT Care items foot care for moms to be baby showers party favors, working women,
seniors, pregnant moms to be. Support the troops Foot care male female buy one get one free for any soldiers
Free care packages ITEMS for marine moms online army wives veterans and active duty military - William Toms Cape Coral FLA FL FLORIDA Ft Myers FREE OFFER FOOT CARE

https://www.angelfire.com/cruci34/fe/freesample.html
https://www.angelfire.com/cruci34/fe/freesample.html