****
FREE P&H
YOU PAY ONLY $9.98 for each item ordered

PLUS a Free BONUS
Reflexology Foot Massage schematic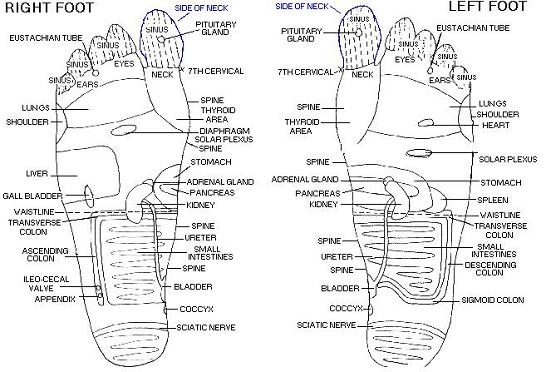 Not ONLY for Seniors
BUT
ANY ONE who has ever said
"My Feet are Killing Me"
OR
"I'm Stressed Out"
will love using this innovation
Use the Pay Pal Drop down Menu
Pay with Your Debit or Credit Card
You need not be a Pay Pay member
****
Support the Troops
Send these to them
Give them to working women and Moms to be for baby shower gifts
Offer them to seniors citiziens you know
Handicapped People will also benefit from this Hands FREE Device


Seen on TV for up to $12.99 plus $7.99 P&H
Your saving $10.00 Right Now - FREE p&h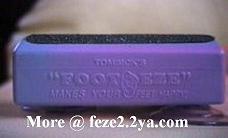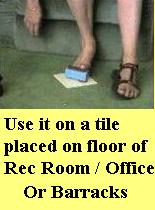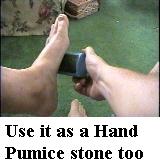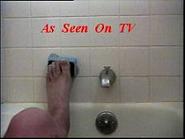 Place it on wall at foot of tub
~
&&&&&&&
Heres a Demo Video for the Hands Free Foot Eze
What this Device Does
Ignore the price in the video
You pay JUST $9.98
WITH FREE P&H EACH


~ We're Happy Feet ~ We've been using Foot Eze for over 15 years ~
The Foot Eze was packaged by Adult Handicapped Workshops
By participating in this offer and buying these
You provided jobs for them
~~~~~~~~~~~~~
The Foot-Eze is better than anything seen on TV lately Because it is
an Easier to use NO Bending / No Strecthing / Hands Free Personal Care Device:
And
No Metal Grate to cause irritation
The abrasive Pad is made from Safe Silica Graphite
The Hands Free FootEze
* Eliminates the need for Bending & Stretching *
Removes odor causing dead skin & unsightly painful callouses
Stimulates Circulation to feet and legs
Invigorates Sore Tired Achy Feet
Exfoliates Dry Itchy skin
Leaves Feet Fresh - Attractive and Tingling
* Relaxes muscles & relieves STRESS and tension *
the user feels better ALL OVER !!!
through the fundemantals of Reflexology Foot Massage
Use it while working or relaxing
The Foot EZE Mounts with suction cups to any smooth surface
Any Tile floor - Barracks, Shower
Office ~ Rec Room
Wall @ foot of tub
OR
use it as a Hand held held pumice stone / foot massager
Remember the premise and basis of Reflexology Foot Massage is =
"If YOUR Feet Feel Good ~ YOU Feel Good ALL OVER !!!
This unique innovation can provide a more stress free life for the user
Podiatrist Approved
NOT RECOMMENDED FOR DIABETICS
*************
You pay ONLY $9.98 for each Foot EZE ordered

PLUS a Free BONUS
reflexology foot massage schematic
with each Foot Eze ordered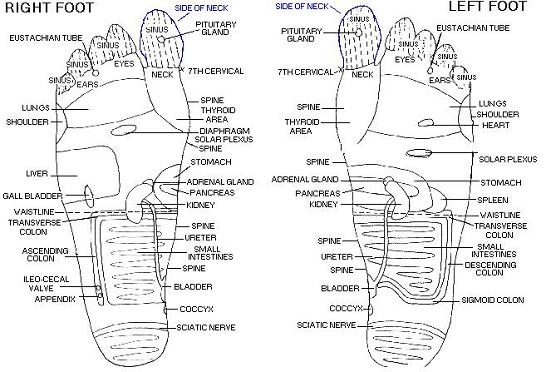 Limit 12 per order
Free BONUS
Each purchaser gets a Free Reflexology Foot Schematic

Podiatrist Approved
The Inventor is in poor health and
in need of someone to take over the business
E MAIL me about Mfg Porocss for sale




HERE
************
Here is a Tv Commercial we ran during test marketing
Tap HERE TO WATCH
Here is Another TV commercial
The BOGO Offer mentioned Is No Longer Valid








free4u.2ya.com





 free2u.funurl.com

fe4u.2ya.com 


free2u.funurl.com















FREE FOR SENIORS FREEBEES FOR THE AGED - SENIOR CITIZENS free stuff
free offers for older people
Anyone who has ever said My Feet are Killing Me
support our troops anysoldiers male and female Care packages free items free offers
moms to be seniors my feet are killing me free stuff free offers foot care care packages for soldiers
calluses foot oder smelly feet sore tired achy feet soothes them releives pain and discomfort of feet working women moms to be makes a great baby shower gift pedicures do it yourself foot care
secretaries waitresses nurses bank tellers beauticians beauty salon owners
Do it your self pedicures
Removes calluses soothes achy tired sore feet for any soldiers male or female
Free Freebies for seniors Free stuff for moms to be, expecting mothers, pregnant women
FREE OFFERS freebees Freebies
Free things
Contests
FREE for seniors - the aged infirm limited mobility
FREE S&h SAMPLE $7.99 foot care Gifts for soldiers,working women, seniors, pregnant moms to be
Suport the troops Foot care male female or any soldiers.
Free care packages marine moms online Coral
Will M Tomsk assitive living devices
- Will M Tomsk
Bill Tomsk Cape Coral Ft Myer's Florida Parma Heights Ohio