Would using unmanned drone image taking technology
help find missing persons and reduce other crimes ?
Read about that possibility on this page
******
This page presents the Latasha Nevitt Case
We also present the proposed solution to Finding the Missing using existing technology
Please take the time to educate yourself and become familiar with Our effort
*****
IF you are as tired of hearing about missing women, children and men as I am
You have an opportunity to DO SOMETHING
*********
With over 2000 Americans Reported missing EACH DAY,
I am determined to stop the need for NEW missing person notices in the future seen online and on Face Book
The time would be well spent, If those who post those notices would take a few extra minutes a day
helping educate others about the online petition
to get our elected officials to adapt existing real time military satellite picture taking and transmitting technology to Help find the Missing
and drastically reduce other crimes within MINUTES of the crime being reported
By adapting the technology for use by Law Enforcement the
Existing REAL TIME satellite picture taking and transmitting technology our military has developed and used for decades to protect our troops
WE Can save victims and spare tens of millions of families the pain of dealing with a missing loved one in the future
AND SAVE billions of dollars on the over 800,000 searches done for the missing EACH year
Until then we must continue to post the notices and Pages like this one
Please sign the petition seen on this page and ADD YOUR VOICE to the cause
********
PLEASE READ and Sign the Petition by Clicking Below
and be informed about our effort to accomplish this
YOU can see to it these crimes are drastically reduced
Victims are rescued and other crimes solved quickly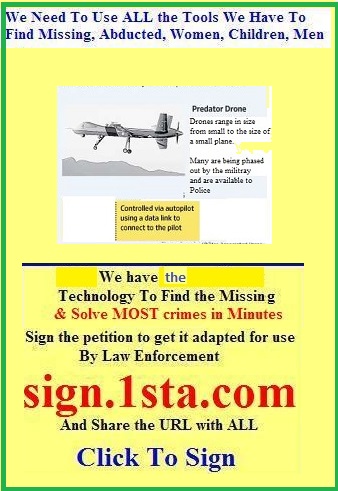 CLICK HERE
To sign the petition to help get the proposed solution in Place
If you have a case you would like a page for
and added to our main web site's "More Missing Person Cases" section SEEN HERE
please send me and email Me




HERE
mymissinglovedone@gmail.com
~~~~~**~~~~~
*****

Contact me IF you need a page for your case ( Missing persons or Crime Victim cases )
I have over 40 pages online
We are dedicated to Help Find the Missing
and help solve other cases
we will build a page at NO COST for any crime that is presented to us
WE WILL ALSO PLACE LINKS TO Existing pages on our various missing person pages
and submit your page to major search engines for maximum exposure
Click on the link directly below
********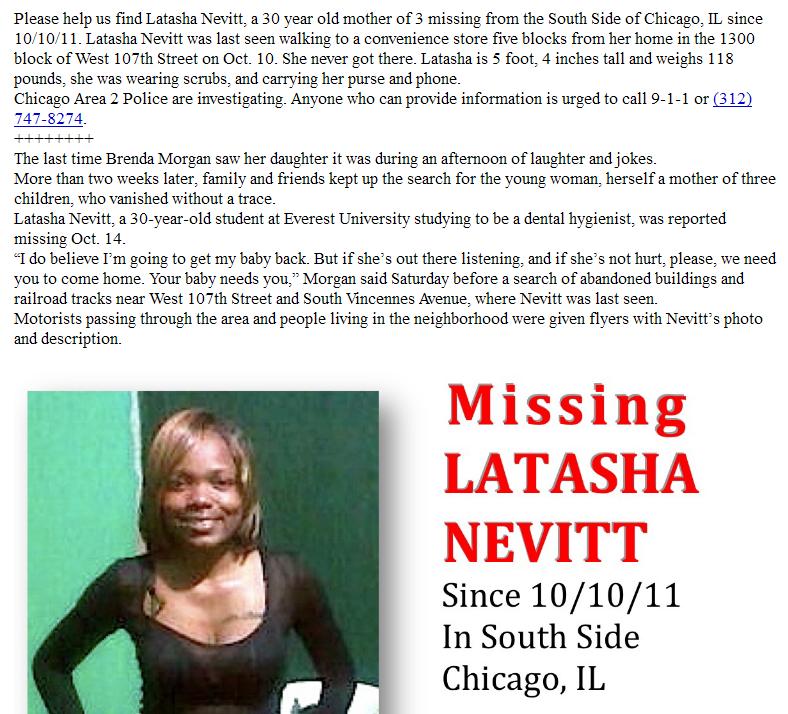 LATASHA If your out there and see this
PLEASE Email us
HERE
*********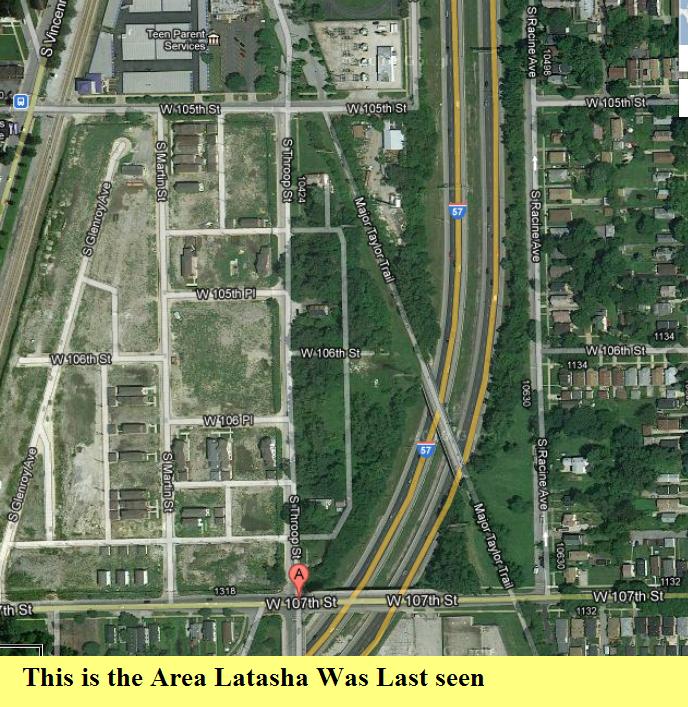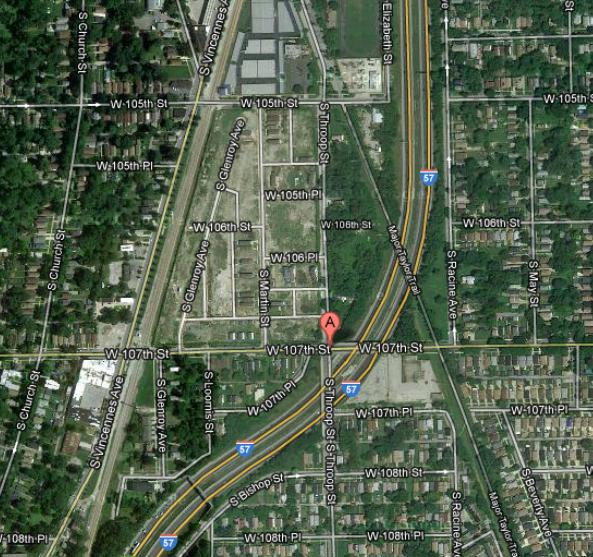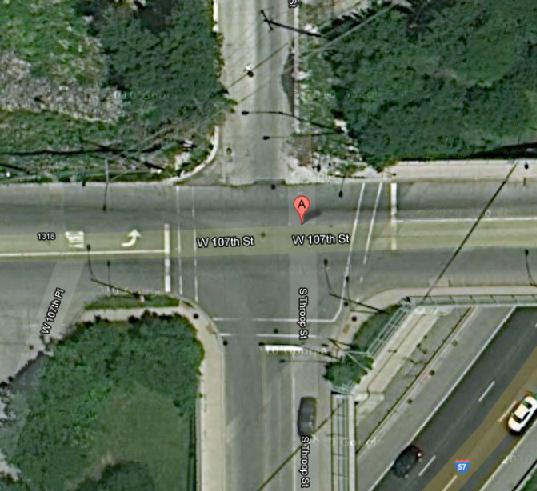 ********

We have the technology to find Missing women children and men WITHIN minutes of them being reported ~ That is a fact
Why isn't it being used to find the over 800 Minority Women, Children AND MEN
who are reported Missing EVERY DAY ?

********


https://cruci34.angelfire.com/MorganHarrington.html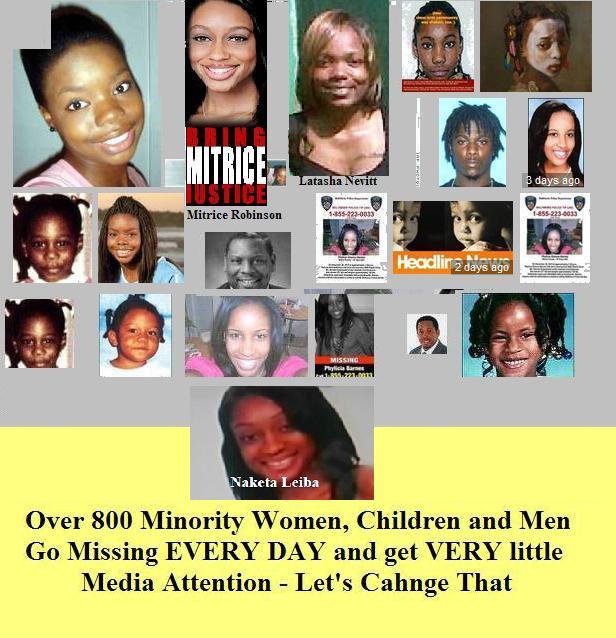 Click HERE
to read an article about the effort to use existing technology to find the missing quickly,
rescue the victims safely
and spare millions of families the pain of dealing with a missing loved one

There is a petition we ask you to sign to ADD your voice

PLEAse educate your self about how we can change GET THIS DONE


READ More below
~~~~**~~~~
**********
****
~~~~**~~~~
The existing drone surveillance technology proposed by us
could provide police with evidence of a crime - WITHIN MINUTES of it being committed -
guilty parties would be seen in pictures committing the acts. Leaving no excuse for police to NOT make an arrest
The Trayvon Martin killing/murder and Caylee Anthony cases point out the need for the system we propose.
All the confrontations and mishandling of the case
could have been avoided IF the system were adapted for use by Law Enforcement.
Please read the article about Trayvon Martin at
THIS LINK HERE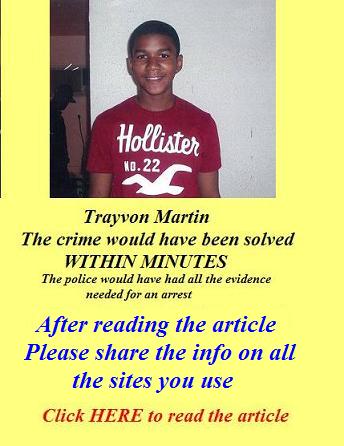 *****
And then Sign the Petition to See to it the solution to Solving crime /
saving victims and sparing tens of millions of individuals and families the pain of being crime victims.
And once again it could be used to rescue missing children, women and men Within Minutes of them being reported missing
We beg you: Sign the Petition by Clicking Below
and be informed about our effort to accomplish this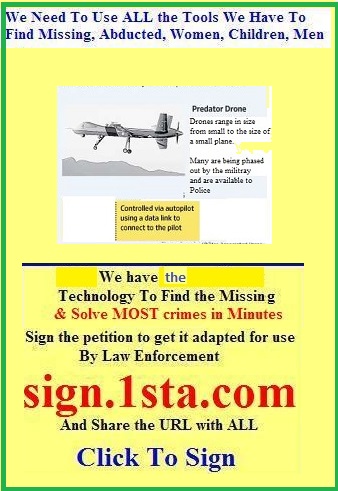 CLICK HERE
To sign the petition to help get the proposed solution in Place
*********
*********

James Joseph Martin Was Killed by a hit and run driver in Apopka Florida
Here is the info on the Hit and Run case
which could have been solved using The technology we present on this page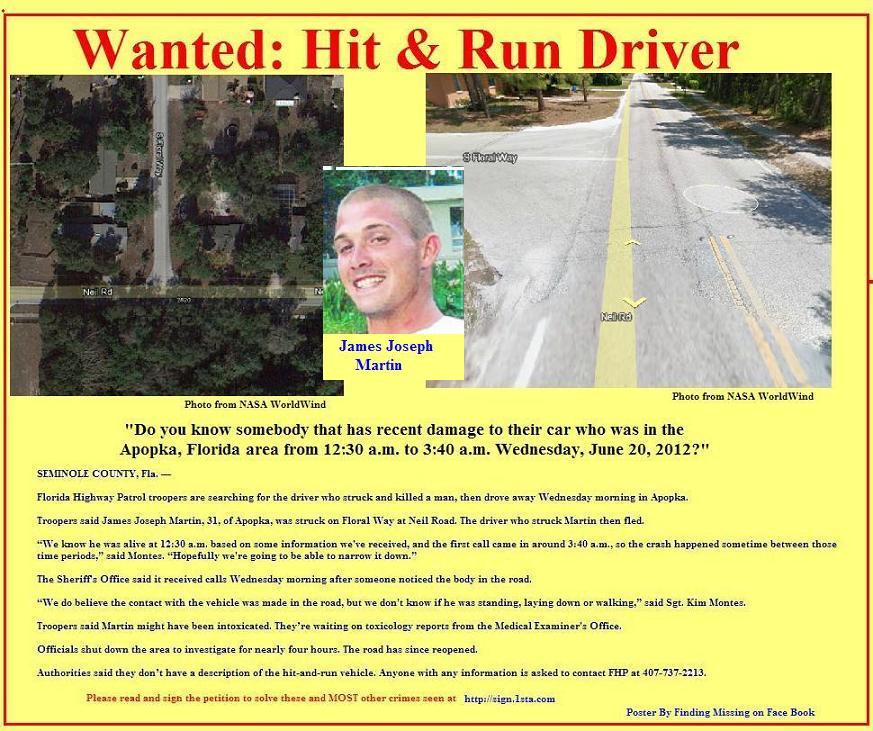 CLICK Here for a large version of the poster
You are the

Visitor to this page
since it was posted on Feb 29th 2011
~~~~~~~~~~~~~~~~~~
********
Latasha's Case is also seen listed at:

***
********
*******
Would using satellite picture technology help find MOST missing persons Like David Cisneros and Jessica Ridgeway
and solve other crimes ?
We believe it can Save Lives while sparing families the paid of dealing with a missing loved one
Please Read the info found on this page
David and Jessica Ridgeway a 10 year old girl from Westminster CO., Colorado are both from Colorado
Jessica Ridgeway 's Body was found on Oct 10th
by Westminster Colorao Police, who are not revealing much info in order to protect the investigation
**********

Here is the Mitrice Richardson Case
Which happens too often
and her Father - Michael Richardson's fight to get justice for his daughter
Why do parents and loved ones of the missing have to endure such pain and agony
Police need to cooperate fully with families of the Missing
The solution presented in the petition seen on this page
would make it easy for police to solve these crimes
PLEASE READ THE petition HERE and ADD Your Voice
******
*********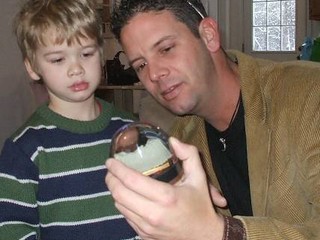 Click Here to sign the Petition to help find Derricak Henagan
*******
*********


Where is Derrick Henagan ?
Please help his family find Him
*********
Contact HLN AND CNN shows through this link



Contact Nancy Grace - Jane Mitchell - ALL THE OTHER SHows
ask them to help
http://www.cnn.com/feedback/#cnn_FBKHLN

*********

********

~~~~~


If you have pages for the missing, you have my permission to cut and paste the html code
from the "view page source" right click option
you will need to save both images to your PC
all we ask is that you post credit for where you found it
HERE = https://www.angelfire.com/cruci34/dylanredwine.html

********


Click HERE for the Justice for the Missing site
****
















END Of Page
30 


















































I need a page built for my missing person case
Where can I get a page for a missing person Case

Please help us find Latasha Nevitt, a 30 year old mother of 3 missing from the South Side of Chicago, IL
since 10/10/11. Latasha Nevitt was last seen walking to a convenience store five blocks from her home in the

1300 block of West 107th Street on Oct. 10. She never got there. Latasha is 5 foot, 4 inches tall and
weighs 118 pounds, she was wearing scrubs, and carrying her purse and phone.

Chicago Area 2 Police are investigating. Anyone who can provide information is urged to call 9-1-1 or (312) 747-8274.

Trayvon MARTIN kILLING MURDER needs to be arrested zimmerman ++++++++

The last time Brenda Morgan saw her daughter it was during an afternoon of laughter and jokes.

More than two weeks later, family and friends kept up the search for the young woman, herself a mother of three
children, who vanished without a trace.

Latasha Nevitt, a 30-year-old student at Everest University studying to be a dental hygienist, was reported
missing Oct. 14. 2011

"I do believe I'm going to get my baby back. But if she's out there listening, and if she's not hurt, please,
we need you to come home. Your baby needs you," Morgan said Saturday before a search of abandoned buildings
and railroad tracks near West 107th Street and South Vincennes Avenue, where Nevitt was last seen.

Motorists passing through the area and people living in the neighborhood were given flyers with Nevitt's photo
and description.

Using psychics is another alternative to finding missing, abducted women children and men.

http://www.change.org/petitions/please-help-us-get-justice-for-our-son